This recipe for cranberry bread with dried cranberries is a little different as we've made it more like soda bread. The sweetness achieved by adding chocolate chips makes this a perfect light and airy treat for breakfast or even a dessert.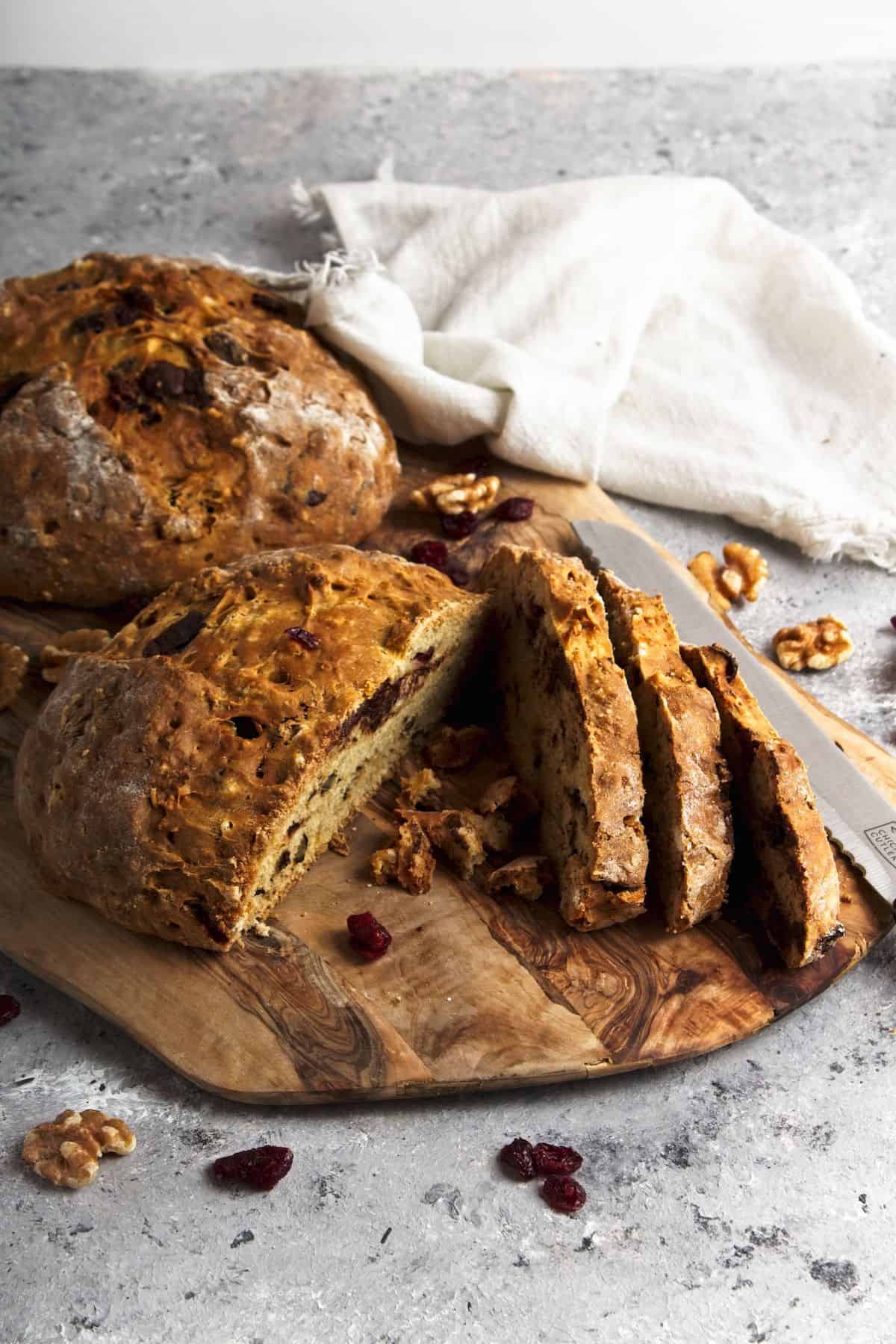 Baking homemade bread can seem a little intimidating, but with this easy recipe it certainly doesn't have to be. It starts with an easy quick bread dough that makes an artisan-style cranberry walnut loaf.
It's perfectly crusty on the outside with a delightfully tender texture on the inside! It's truly one of the best homemade bread recipes you'll ever make.
The bread is studded with dried cranberries that are sweet and slightly chewy as well as dark chocolate chips that give this bread the perfect balance of sweet and savory flavor.
I love making fresh cranberry recipes, especially during the holiday season, like these Festive Cranberry Cupcakes and this
…