Nestled along the Pacific coast, you'll find an amazing place to go for rest and relaxation. If gorgeous weather, stunning views, and perfect sunsets aren't enough, you'll also find plenty of places to eat and things to do in Mazatlan Mexico.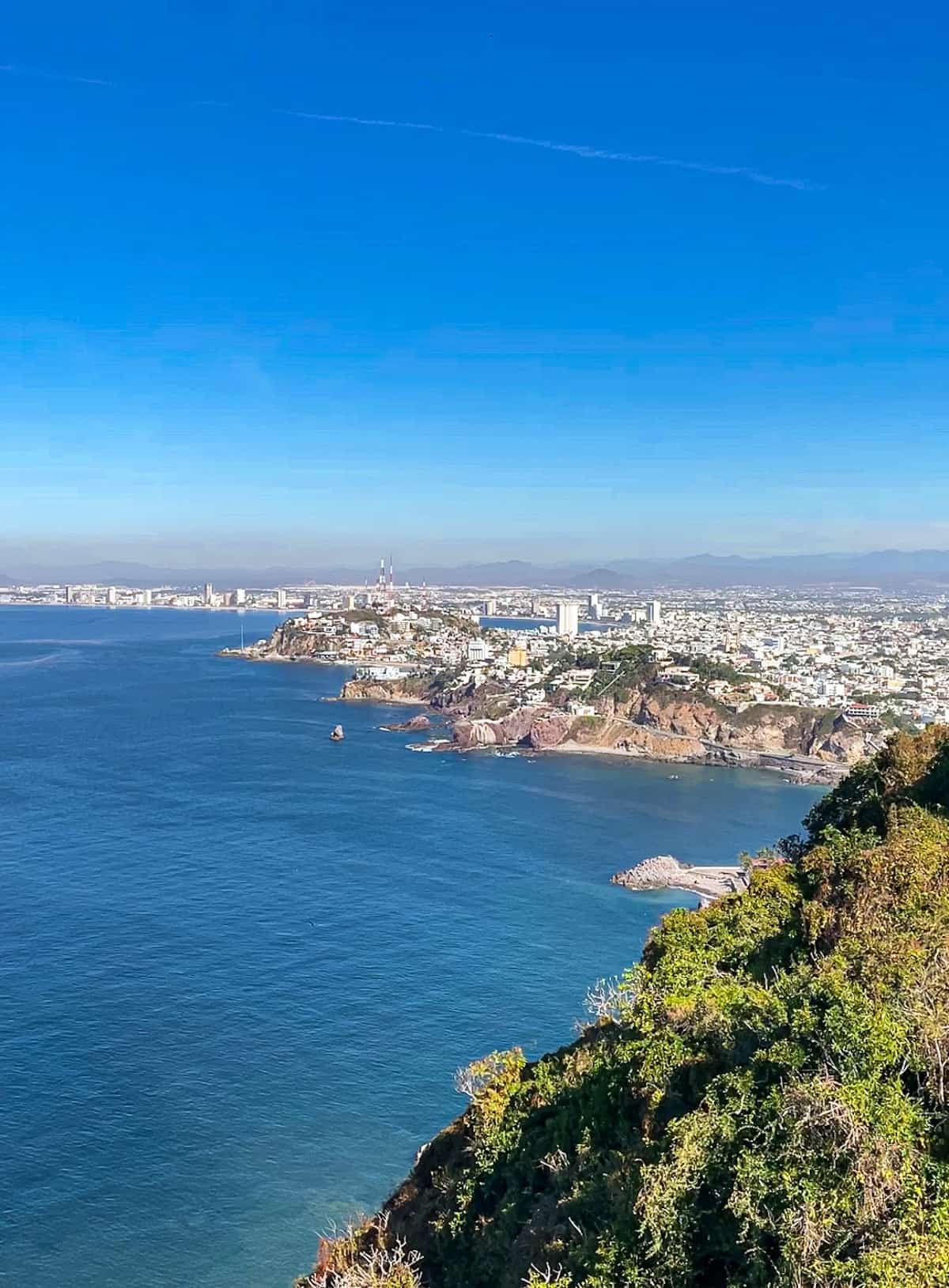 It's no wonder this is such a popular spot for vacation. I spent about 4 days in Mazatlan and wish I'd had more time.
What's great about this destination is that it is more than a beach hideaway. There are a ton of unique activities, with something for everyone to do.
Wondering if there are good places to eat? Worry no more. The food is fabulous, as well. There are so many reasons why Mazatlan should be on your list for a fantastic getaway.
Where Is Mazatlan?
Mazatlan is located in the western part of the Mexican state of Sinaloa, which is on the Pacific Coast of Mexico. Because it is on the coast, it has miles of beautiful beaches and very mild weather.
Mazatlan sits across the Sea of Cortez from Cabo San Lucas, at the point where the Sea of Cortez meets the Pacific Ocean.
It was founded way back in 1531, but even though it has been around for so long, it is only a medium-sized city. That means it doesn't have the overcrowded feel that some other Mexican resort towns have.
Why We Love Mazatlan 
At one time, Mazatlan was the playground of the rich, hosting people like John Wayne and Gary Cooper. And while it isn't as much of the trendy vacation destination of the stars that it once was, Mazatlan still has so much to offer. In fact, I have a feeling this destination is one to watch in 2023!
First up is the weather. Who wants to take a beach vacation with gray skies and rain?
The average temperature in Mazatlan in the summer is in the mid-80s, and even the winter months average just below 70. The average number of days with rain is very low, at only 46 per year.
As you can expect, with a history of almost 500 years, there are a lot of cultural sights to see. From historic churches to museums and more, the vibrant culture of Mexico is easy to find in Mazatlan.
All that exploring can help you work up an appetite. Being on the coast means access to incredible seafood. Of course, you can't have a trip to Mexico without drinks as well, and Mazatlan has beautiful places to grab a drink.
Best Time to Visit
The best time to visit will depend on what experience you're looking for. The warmest season lines up with the rainiest months in July through September. 
For mild temperatures and little rain, December can be a great getaway month, especially if you're trying to avoid shoveling snow back home! I visited in December and the weather was simply gorgeous. 
Many people are looking for a quiet getaway, but if you want something more lively, Carnaval is the best time to visit.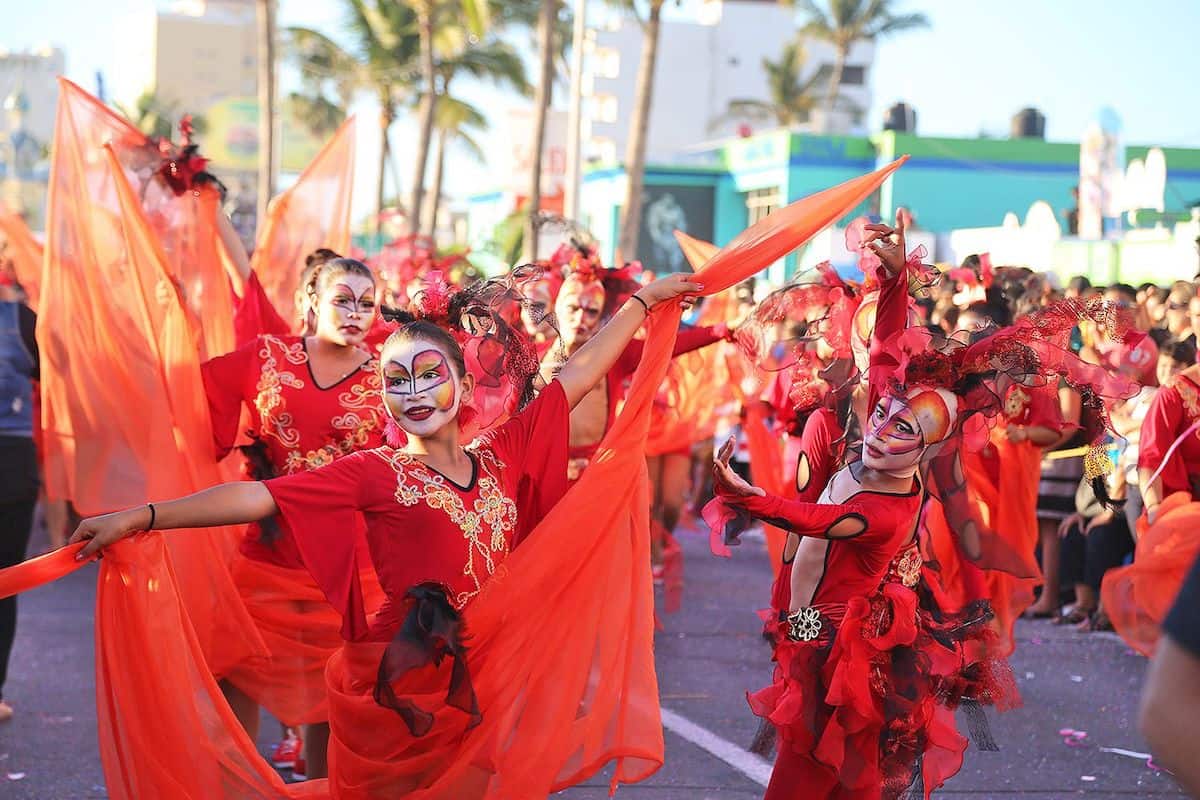 The Carnival in Mazatlan is the third largest celebration of its kind in the world. This week of festive fun brings the town to life with parades, dancing in the streets, and so much music! 
This Carnaval celebration has been around since 1898 and occurs in February. 
For an incredible cultural experience, the Day of the Dead (Dia de los Muertos) celebration on November 1 and 2 brings out a variety of traditions from Mexico and even indigenous cultures.
Things to Do
If you're looking for things to do in Mazatlan Mexico, you've come to the right place. Here are 20 things that you have to experience on your trip!
Hike to Cerro Crestón
The unique location of Cerro Crestón is one of the world's tallest natural lighthouses.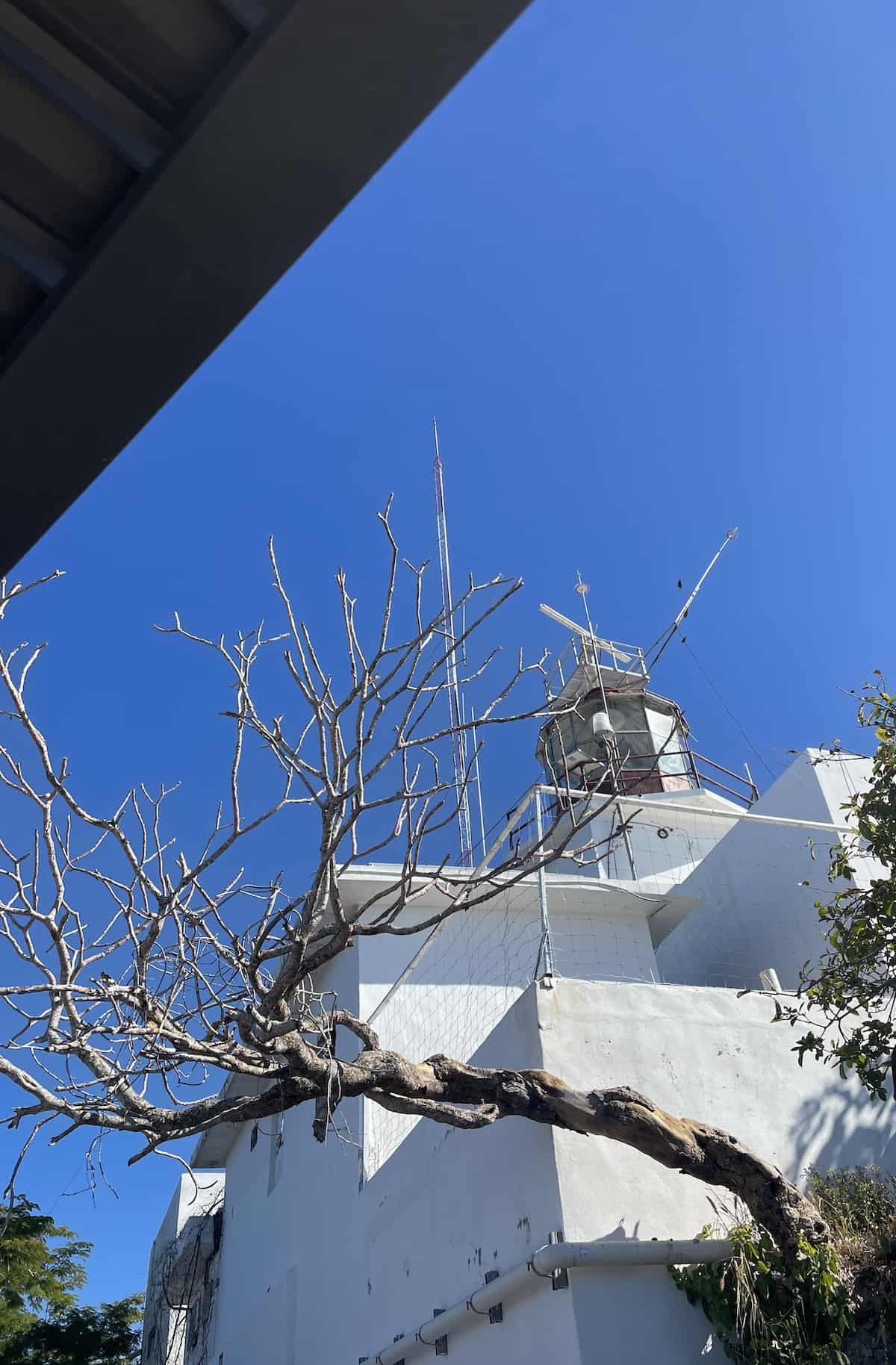 Natural rock formations rise up more than 500 feet above sea level.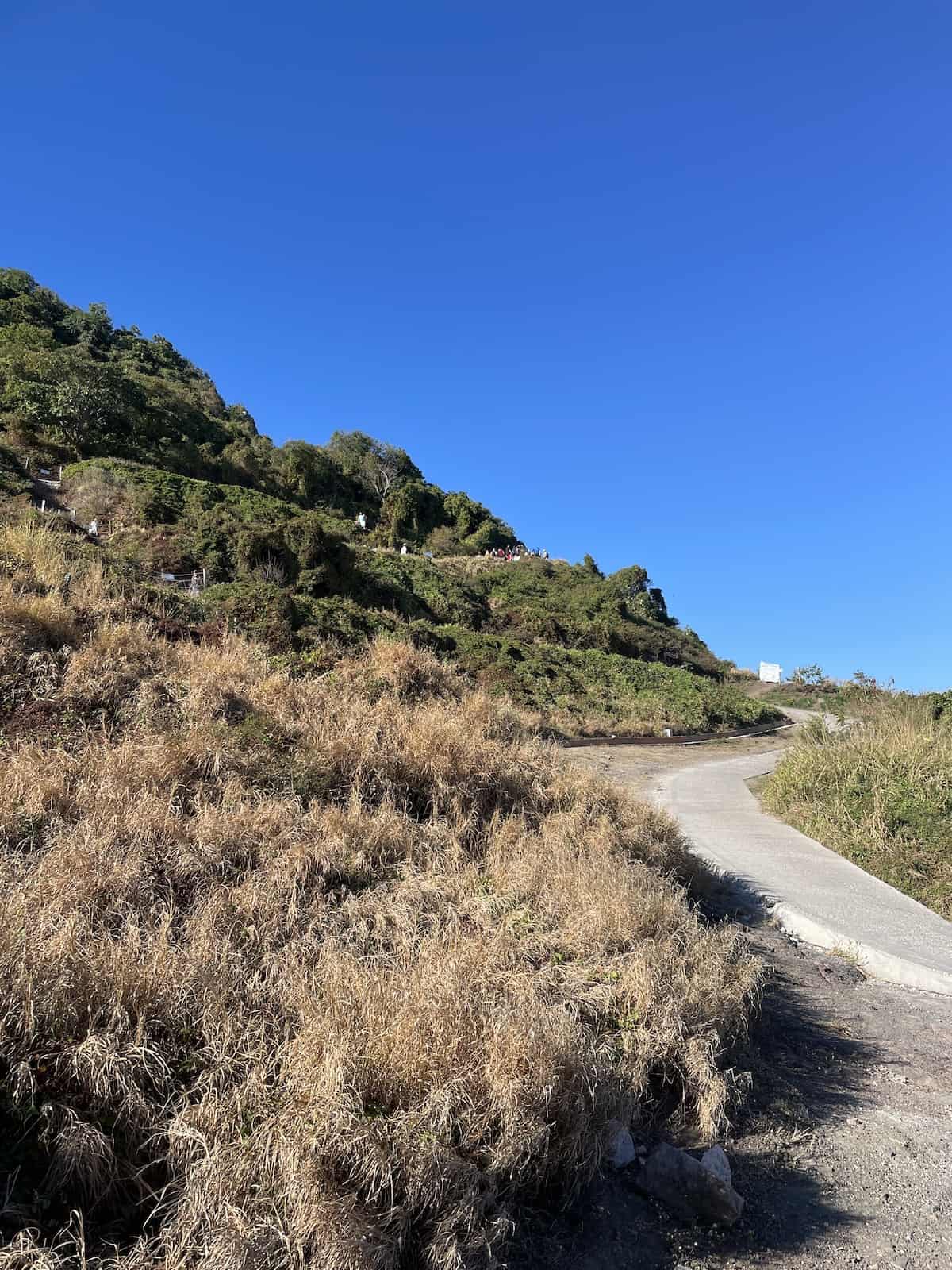 It offers wonderful panoramic views if you hike up to the top of its stone stairway.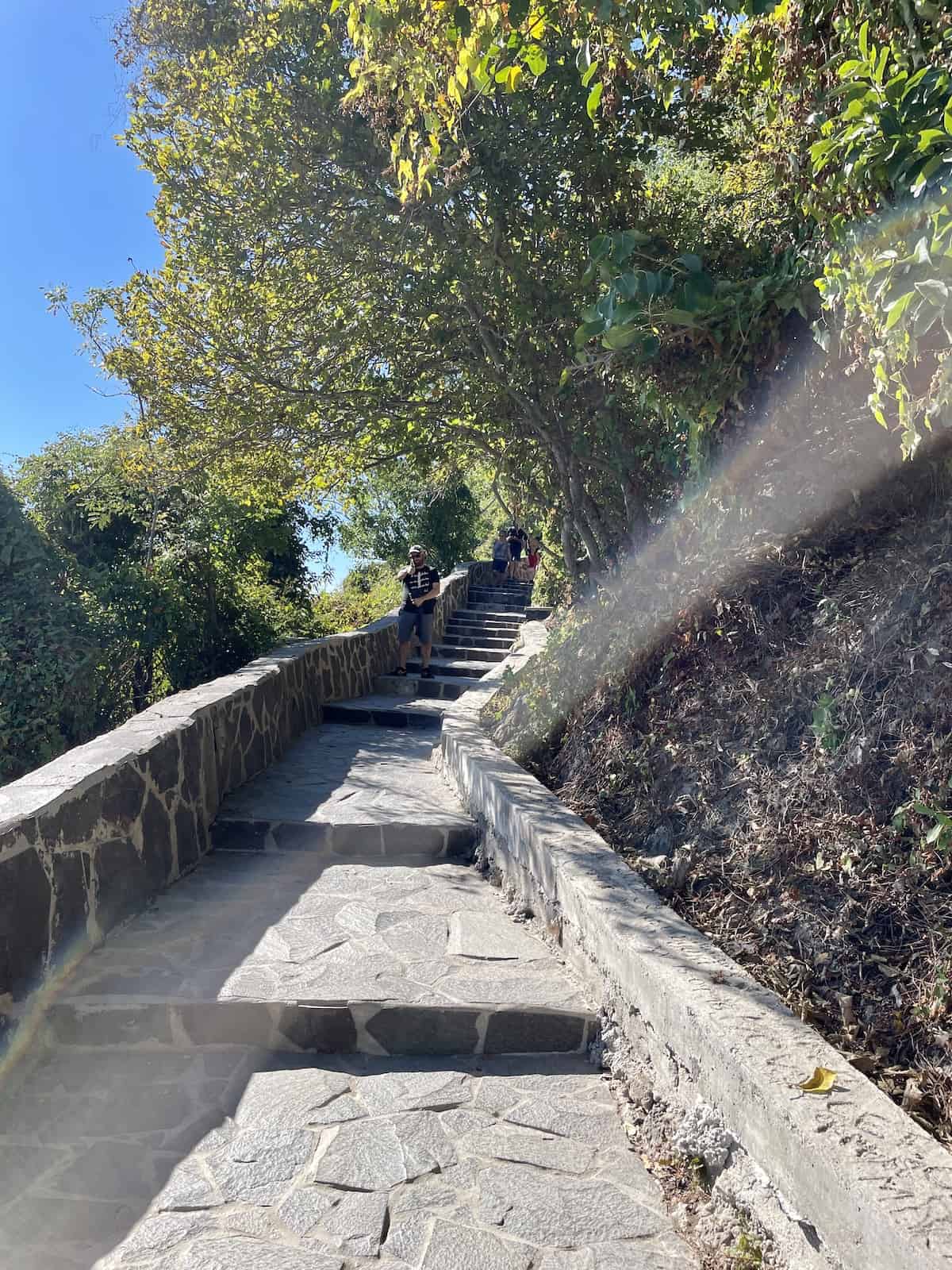 How pretty is that view?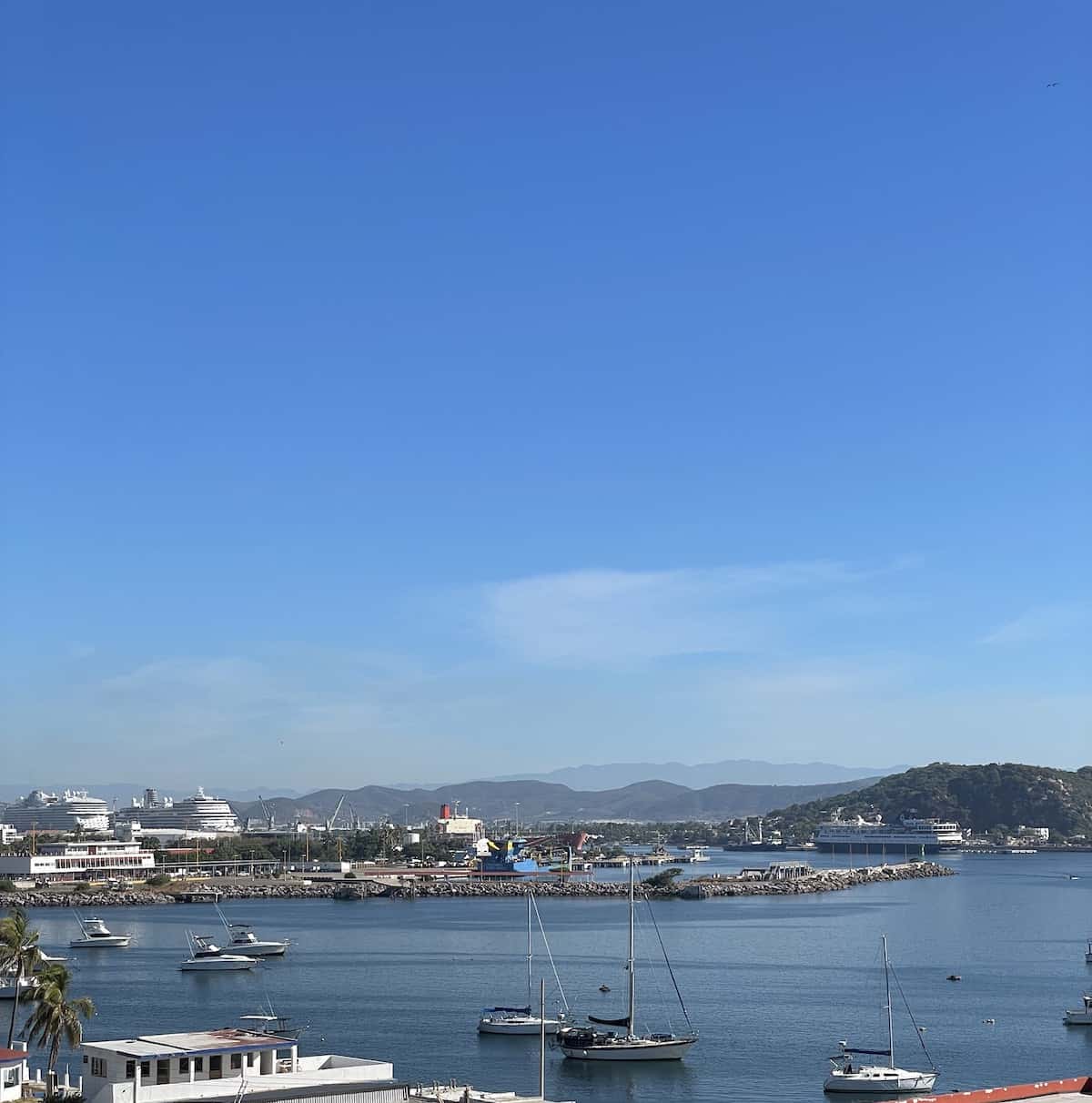 Just make sure that you use sunscreen and stay hydrated. Though it is over 300 steps, it is a fairly easy hike up and the sun can be intense.
At the top is a plexiglass platform so you can feel like you're walking on air. It's a great spot for photos, but be considerate of the line if there is one.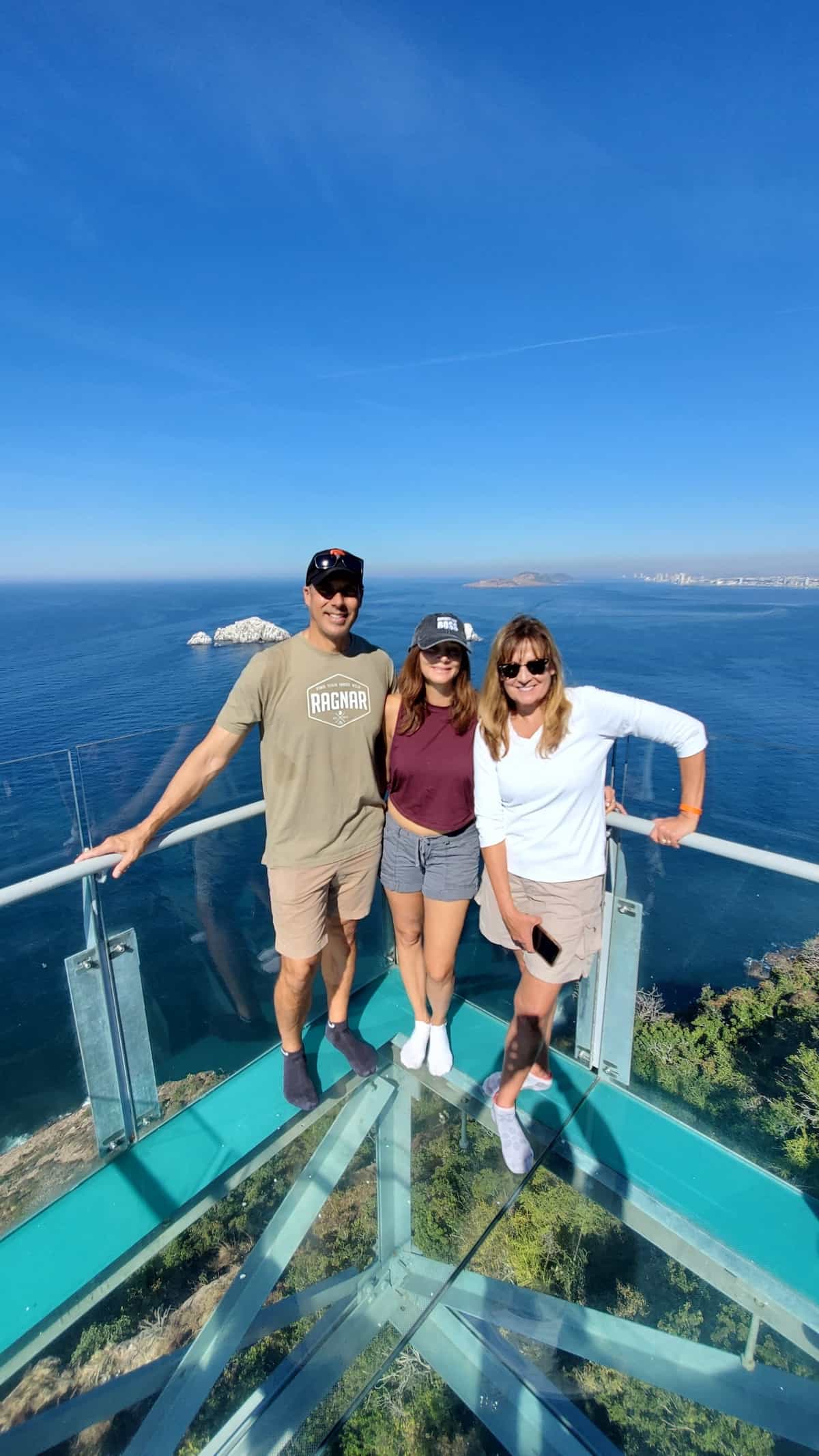 They try to move people along but the views are so spectacular, it's easy to lose track of time!
Location: Genero Estrada, 82199 Mazatlan
Hours: Dawn until dusk
Watch The Cliff Divers of El Clavadista
Odds are good that you've seen footage of cliff diving in other parts of Mexico, but Mazatlan has its own cliff divers as well. You can find them at the Playa las Gaviotas beach area in the Golden Zone (Zona Dorada).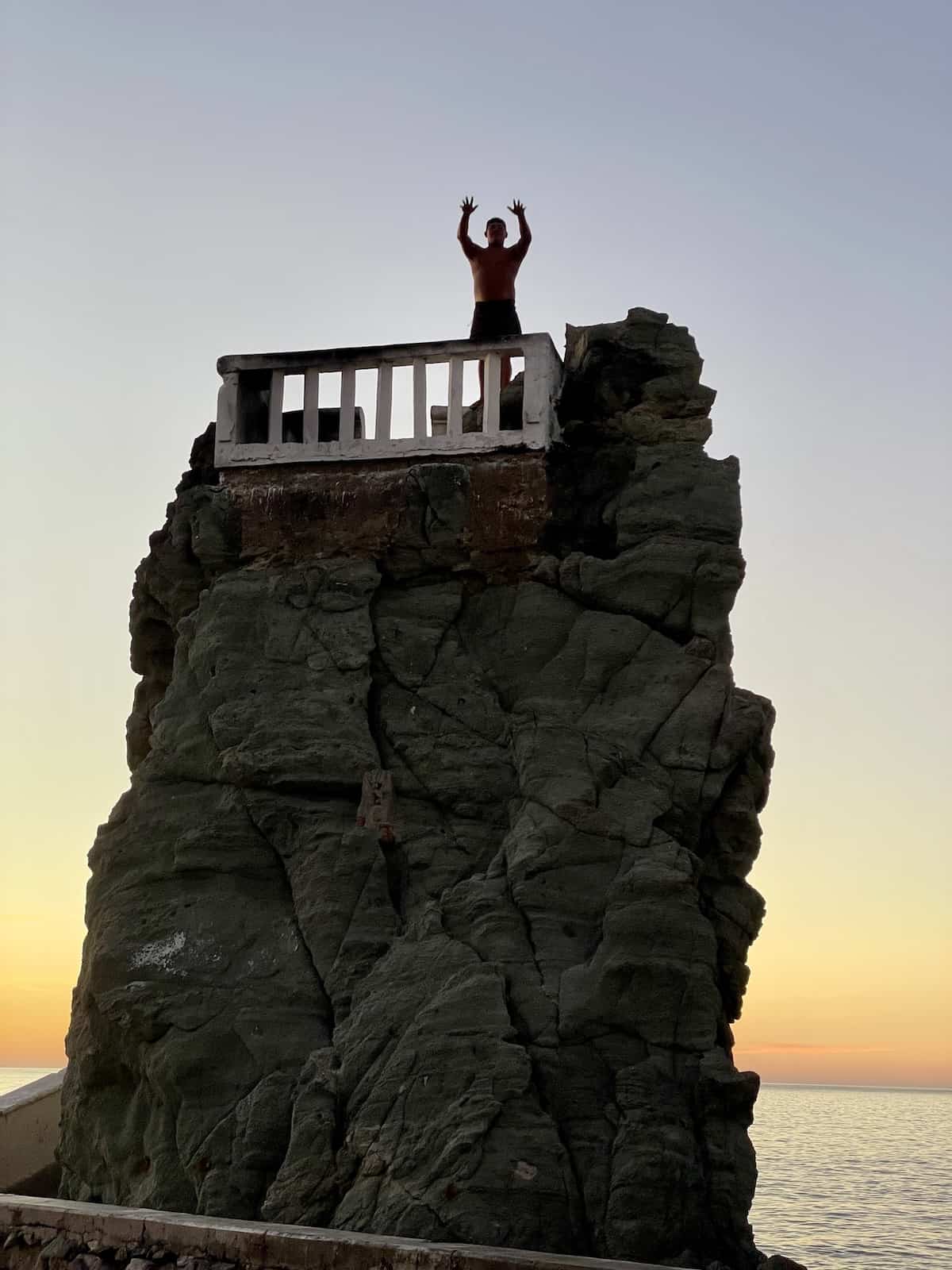 In some places, the water is less than six feet deep and surrounded by large rock hazards.
The divers time their dives with the waves to gain any extra water depth possible.  It's very risky, and so they won't dive until they have enough tips. But you'll be so amazed by their skill that it is worth tipping well.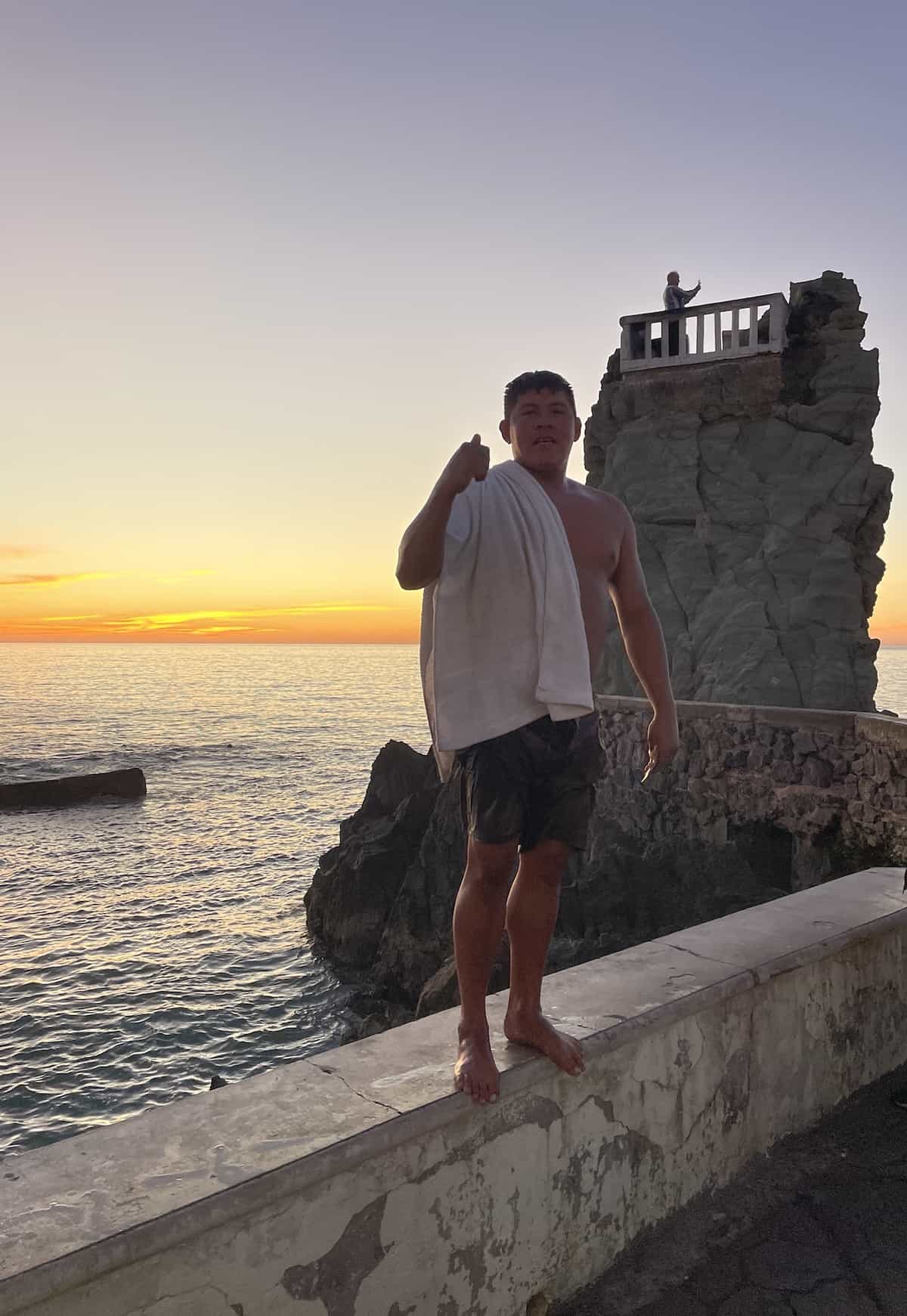 Location: Malecón de Mazatlan
Hours: Usually available from midday through late afternoon
See The Mazatlan Sign
Bright, bold, and festive, the Mazatlan sign is worth a quick visit for a photo. It's located near the start of the tourist area of Mazatlan, called the Golden Zone.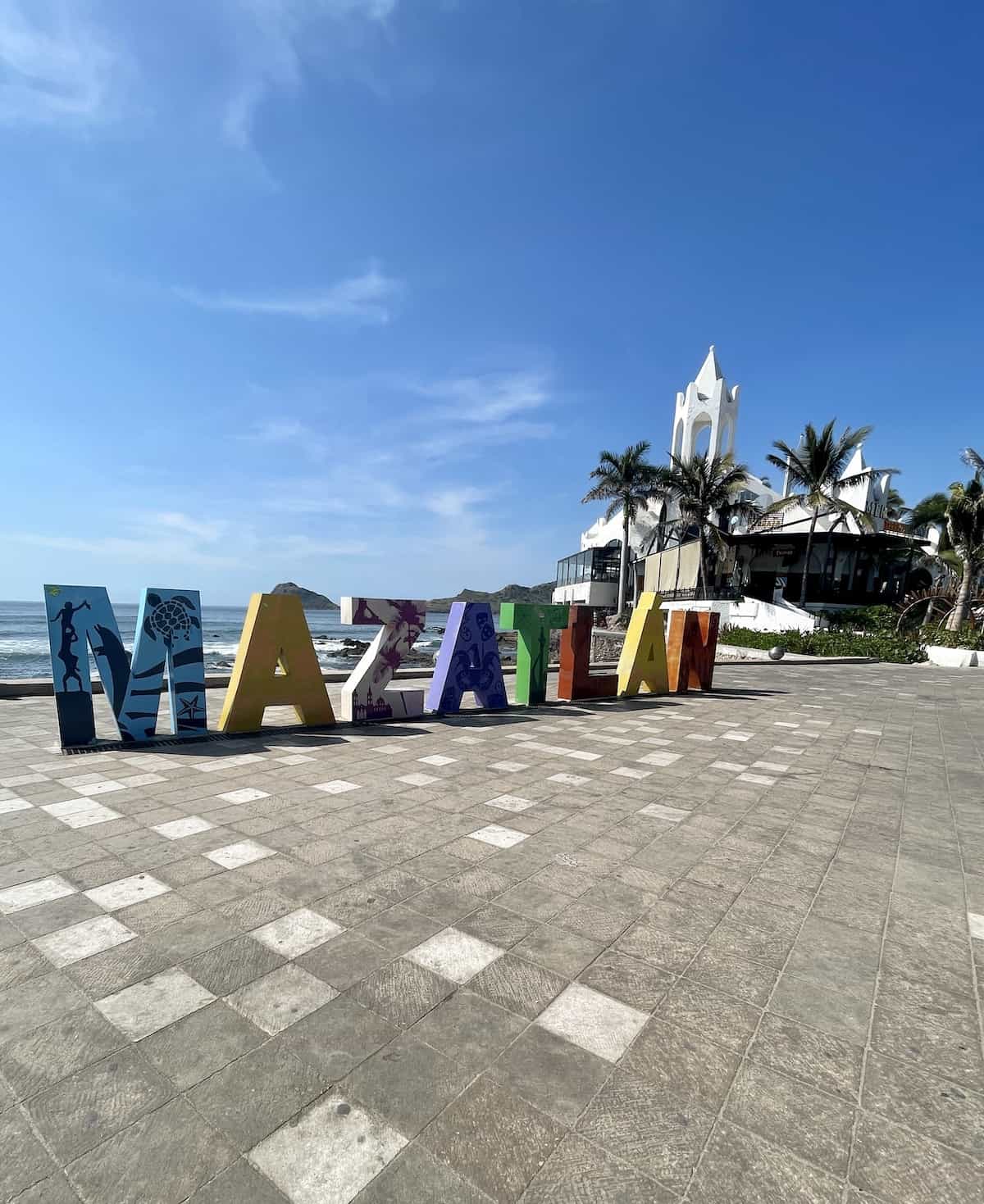 Location: Av del Mar, Telleria, 82149, Mazatlan
Hours: 24 hours
Observatorio 1873
This is one of the best sights to see in Mazatlan. The Observatorio is located 75 meters above sea level at the top of Cerro del Vigia.
Originally built in 1873 as a military observation post, in its history it has been a lookout to protect against pirate ships, a research station for meteorology and seismology, and a tourist attraction.
To get to the Observatorio, you take a funicular tram up to the top.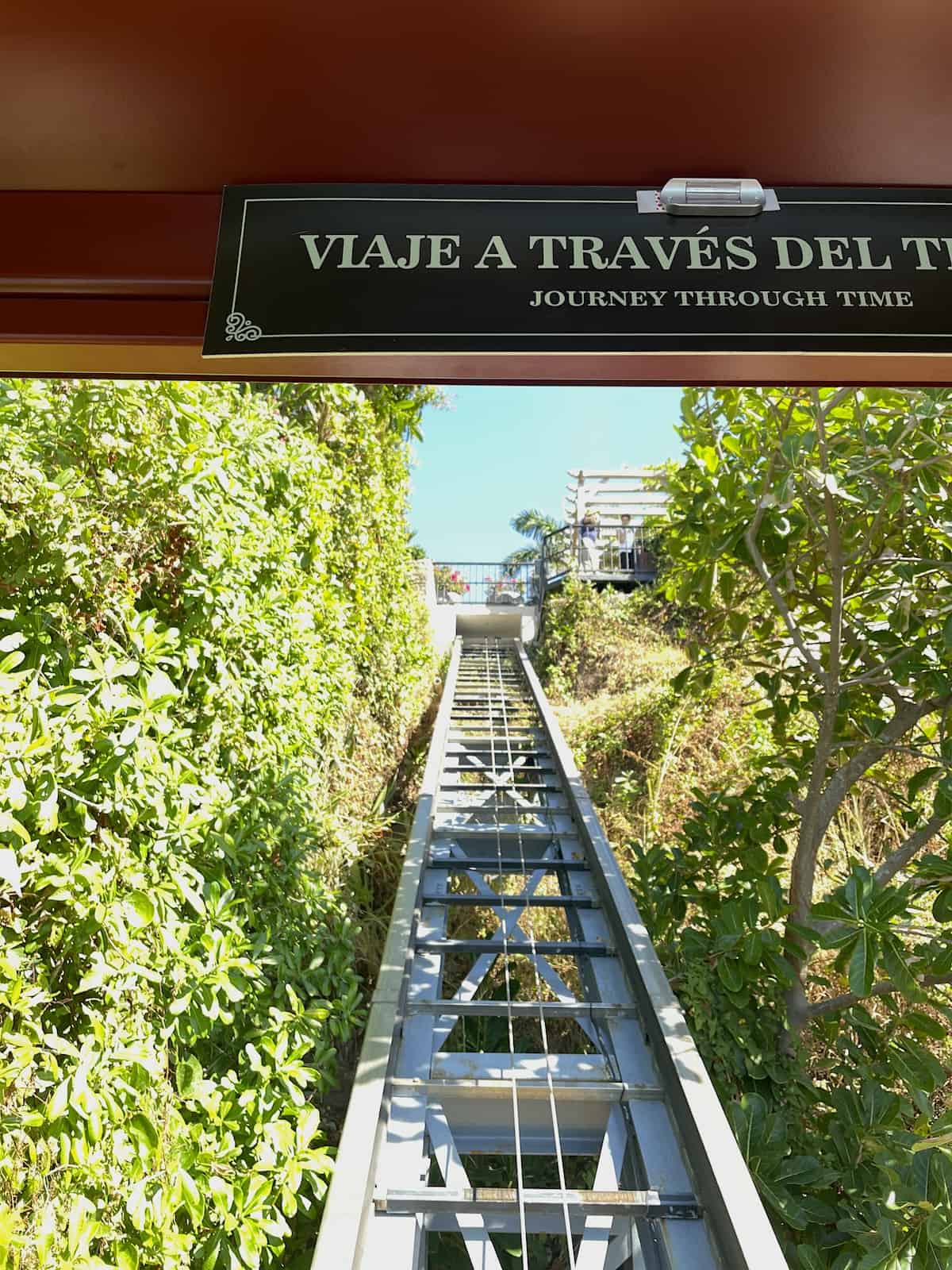 The building there has a museum with historical artifacts from the area.
You can also visit the El Nido (The Nest) bird sanctuary featuring exotic rescued birds, and an Agaviary (botanical garden featuring cacti and agave plants.)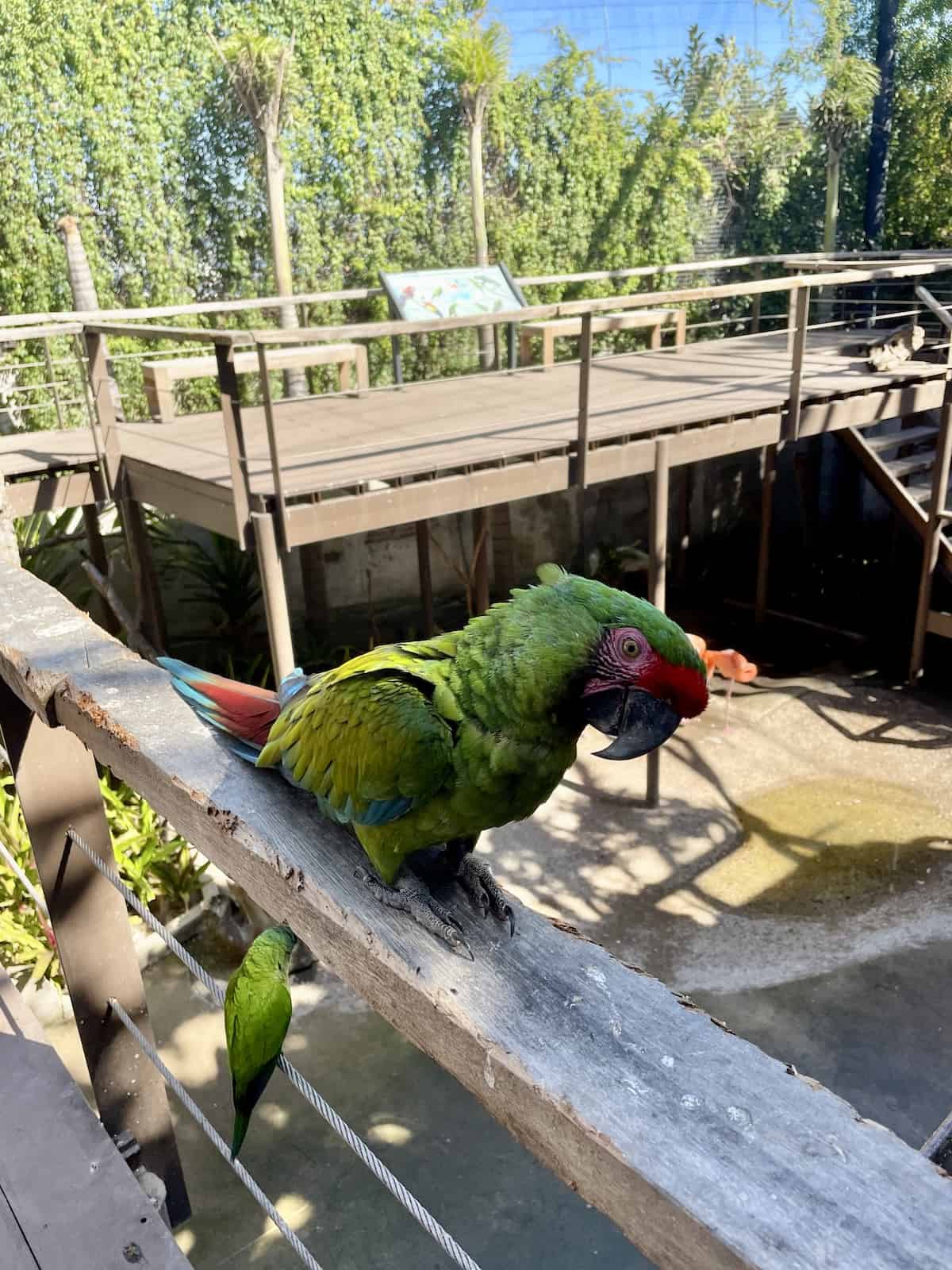 The Iguanarium that is home to large, colorful iguanas. We only saw one as they can hide pretty well, but he was the largest iguana I've ever seen.
There's also the Skybar 360 with an amazing view of the city and ocean. Take some time to chill with a Pacifica in the bar and enjoy those amazing views!
Location: Cerro del Vigia, 82000 Mazatlan
Hours: Open daily except Monday from 10 AM to 5 PM
Visit Angela Peralta Theater
This historic opera house, located near Plaza Machado, has been entertaining locals since 1874.
As one of the best historic opera houses in Mexico, it still hosts a variety of performances from dramas to dances to live music.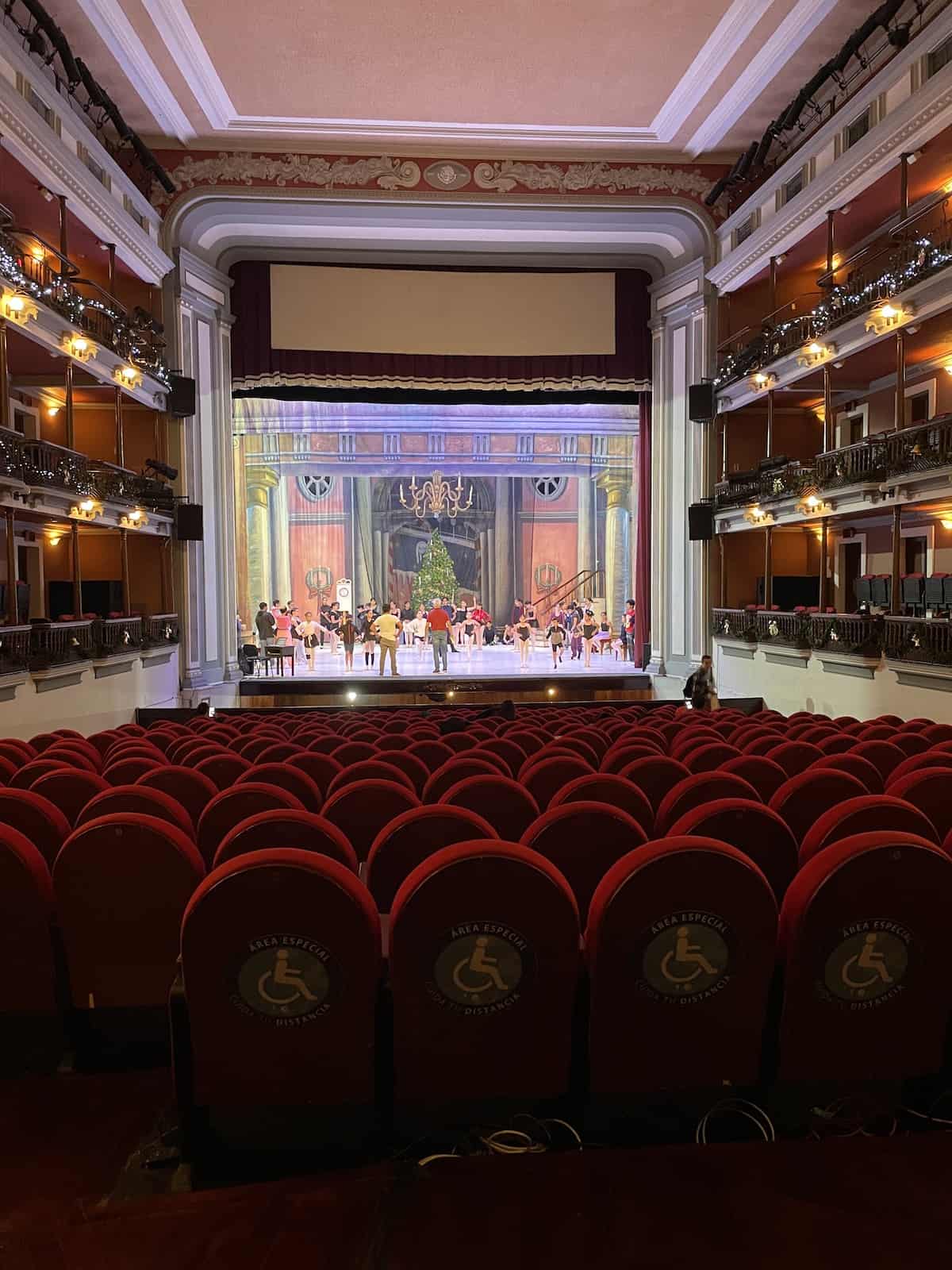 From an architectural standpoint, the building has an impressive Italian Romantic design and a three-level wraparound balcony. It is a beautiful setting to catch a show.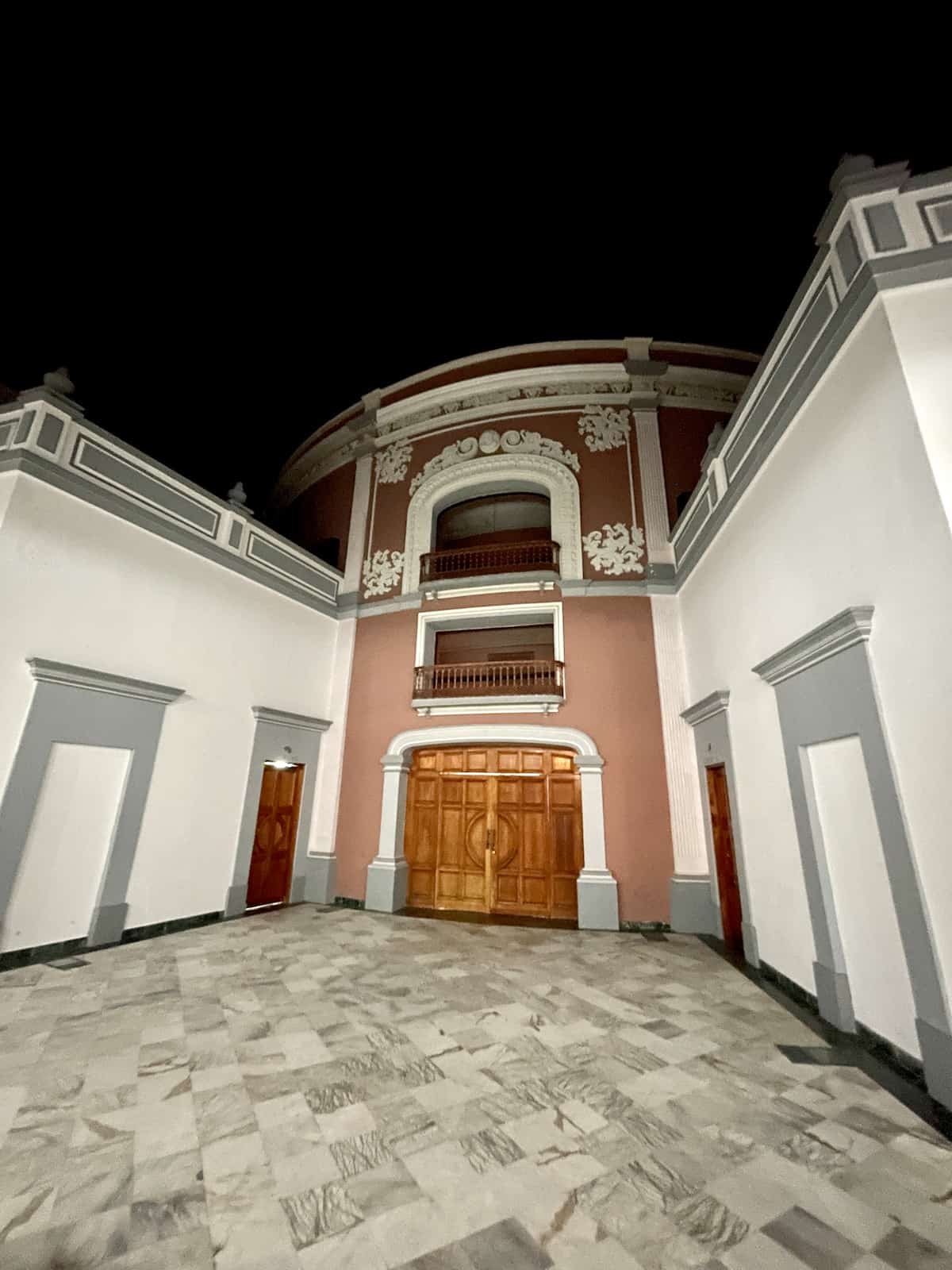 Location: Carnaval S/N, Centro, 82000 Mazatlan
Hours: 9 AM to 6 PM daily; performance schedules vary. See the schedule of events.
Cathedral Basilica of the Immaculate Conception
This cathedral dates back to 1899 and features neo-classical architecture and neo-gothic art. You'll find incredible chandeliers and a high vaulted ceiling.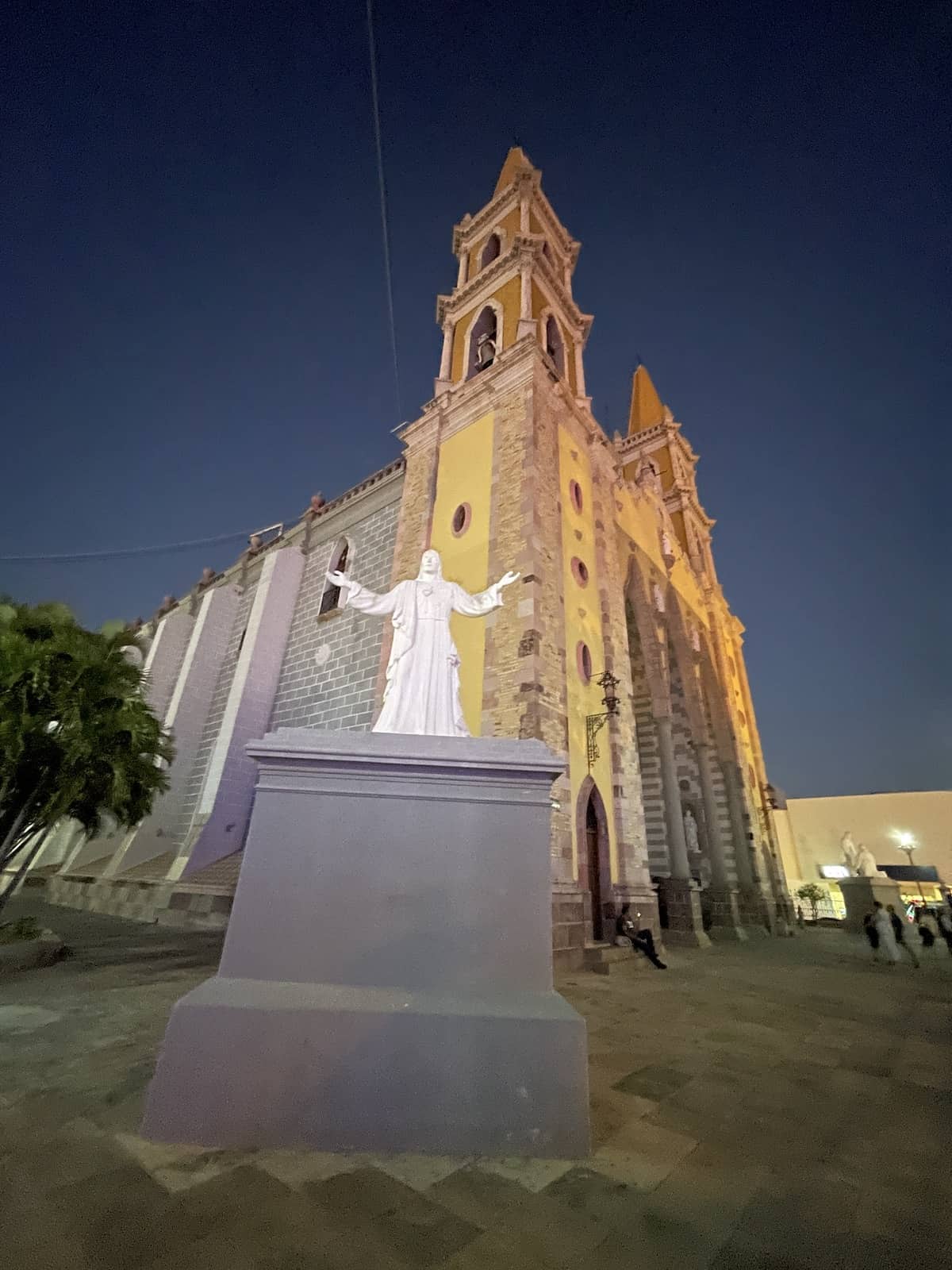 One unique feature is a Star of David in one of its stained glass windows as a thank you to donations from a Jewish family for the construction of this church. The stained glass windows throughout bring a lot of colorful contrast to the interior. 
Location: 21 de Marzo, Centro, 82000 Mazatlan
Hours: Open daily from 9 AM to 5 PM
Explore the Malecon
The Malecon is the boardwalk area of Mazatlan. It is a four-mile stretch along the ocean, with stunning views of the coastline and Three Islands.
You can also see the sights of Mazatlan and a variety of sculptures. Of course, this area offers a stunning view of sunset, too.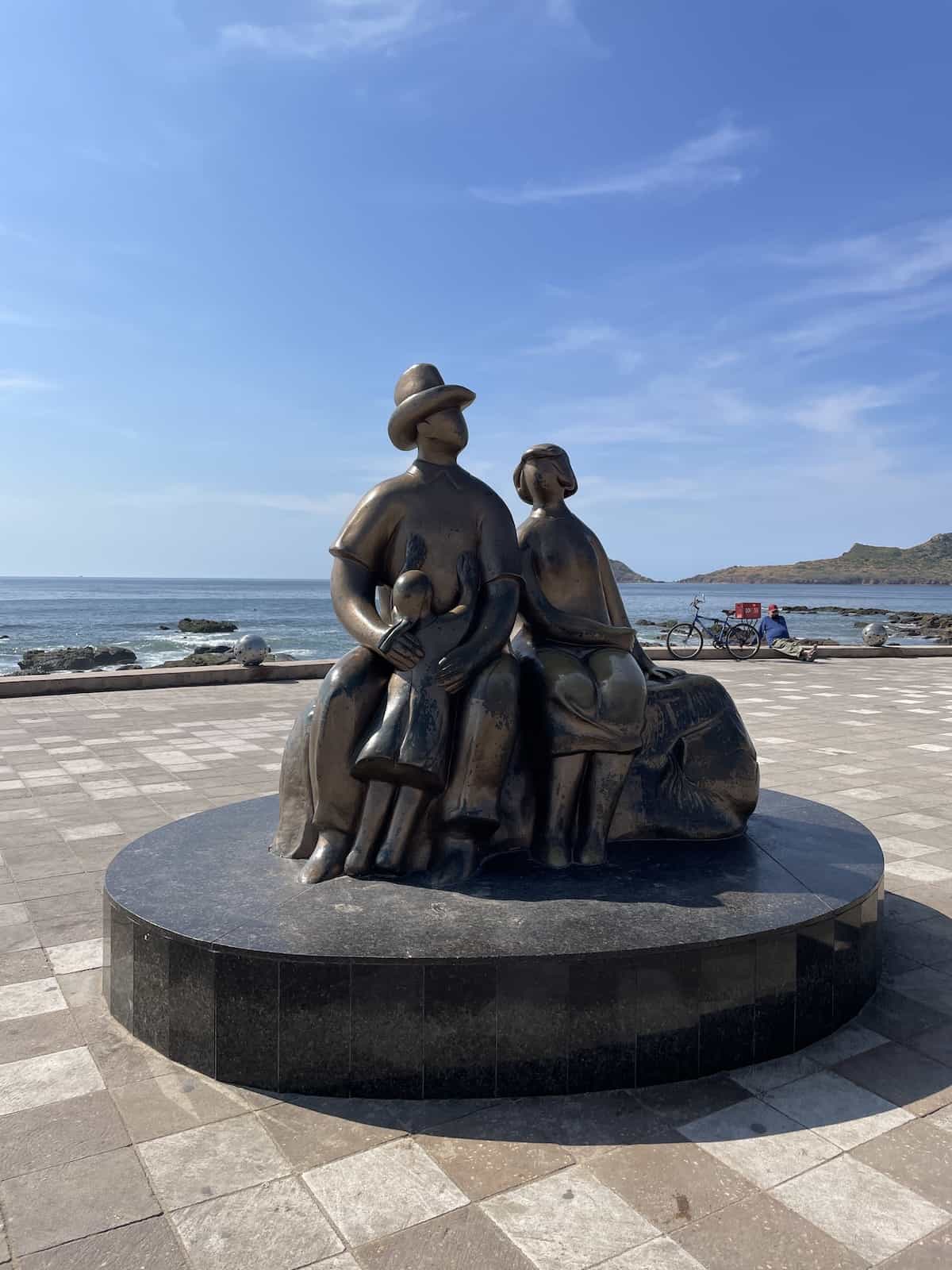 To get around the Malecon, you can walk or bike, but a great way to see it is to ride in an open-air taxi called a pulmonia. It's an easy way to get around and see everything this area has to offer.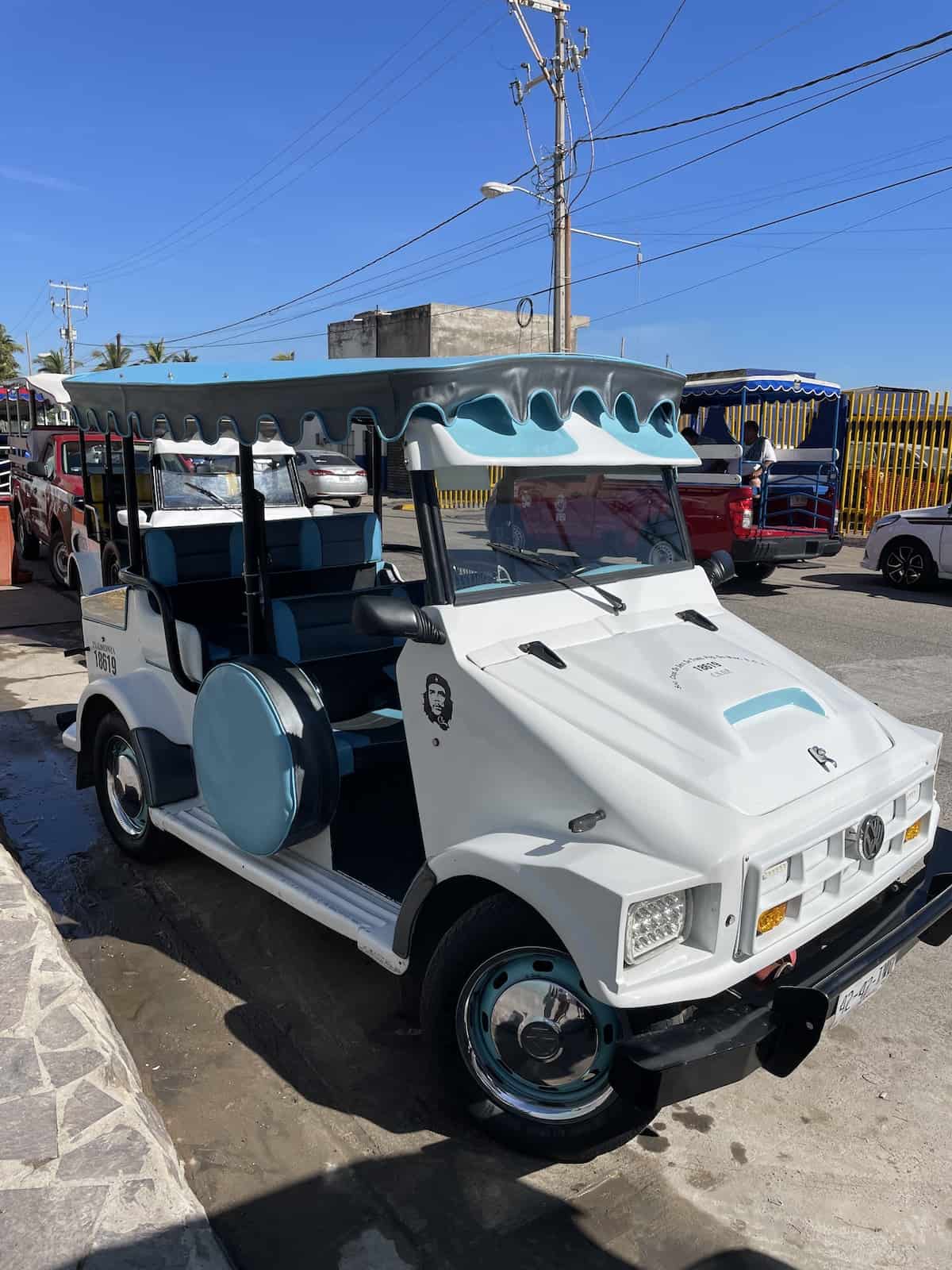 Location: Playa Olas Altas 75-Int. 1, Centro, 82000 Mazatlan
Hours: Open 24 hours
Three Islands
Off the shore of Mazatlan are the Three Islands: Wolf Island, Deer Island, and Bird Island.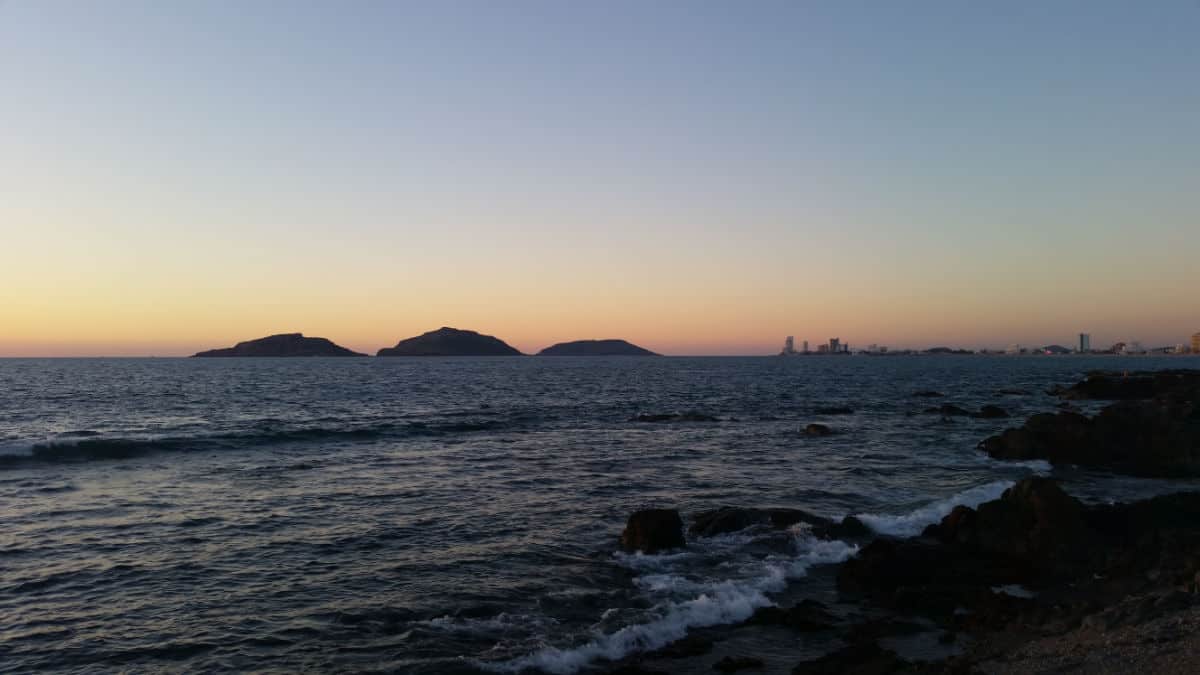 These locations are only accessible by boat and are environmentally protected areas. If you access them by boat, you can hike through beautifully green and undeveloped trails up the cliffs for spectacular views of the mainland.
Location: Frente el Malecon en el mar, Centro, Mazatlan
Hours: Accessible by boat transportation only, times vary 
Plazuela Machado
Thought of as the town square of "Old Mazatlán", this area was founded in 1837 by a wealthy Filipino merchant, Don Juan Nepomuceno Machado.
With the construction of the "Olas Atlas" dam in 1832, large tracts of land had dried up. Machado wanted to take large amounts of this newly revealed land to create a large public plaza.
Originally named Paseo de los Naranjos for its orange trees, the plaza contains stone benches, an esplanade, and a large iron gazebo for outdoor musical performances.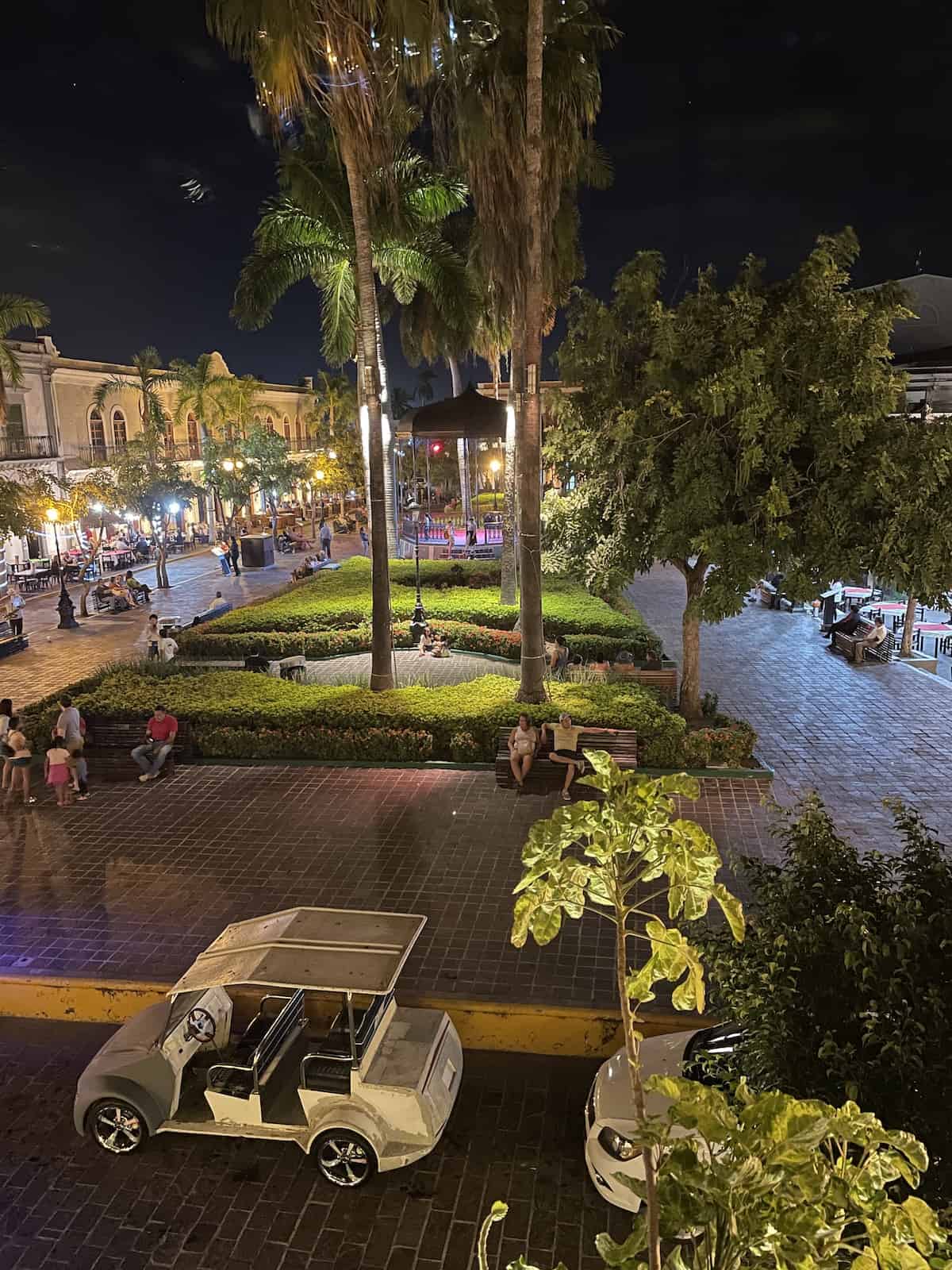 Today, Plazuela Machado is also a key location for the Carnival celebration, but year-round you can find a variety of activities in this hub including restaurants and shops.
Location: Centro, 82000 Mazatlan
Hours: Open 24 hours, individual shop and restaurant hours vary
Central Mercado
The Central Mercado is a massive shopping area that has everything from food vendors to small shops to souvenir items. The food options here are fantastic, especially in the Mercado Pino Suarez section.
Seafood at the Central Market doesn't get any fresher – it comes right off the boats and to the market!
There are also refreshing Agua Frescas and even cheese vendors who make local cheeses. If you're a fan of eating local, this is a popular place you need to check out.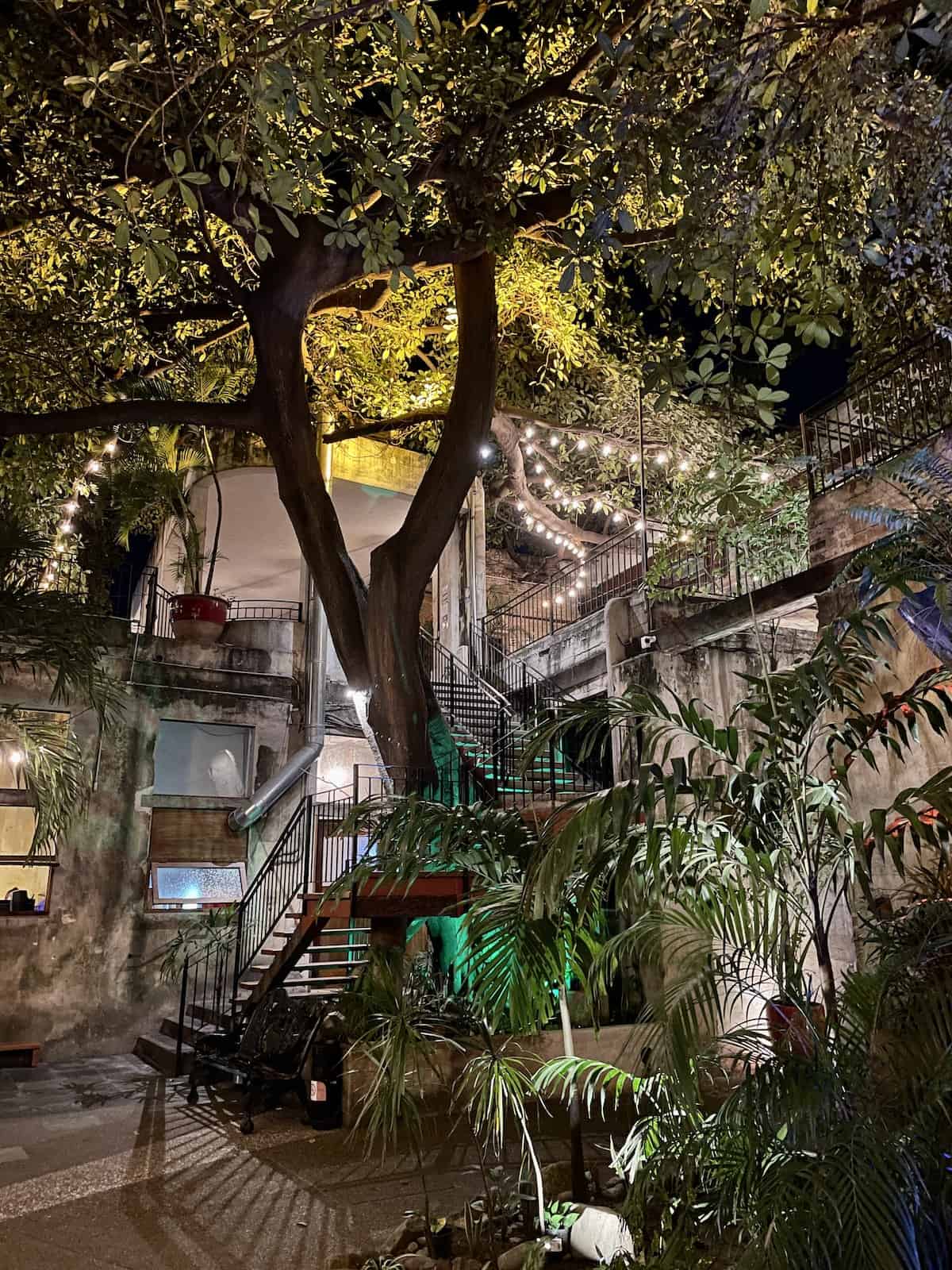 Location: Melchor Ocampo, Centro, 82000 Mazatlan
Hours: Open daily 6 AM to 6 PM
Pedro Infante Museum
Pedro Infante is a singer and actor from the golden age of Mexican cinema. He recorded more than 300 songs and was a movie heartthrob. Sadly, he died in a tragic air crash at the age of 40 in 1957. This museum contains collections of his personal items, outfits and costumes from movies, and more here in the house where he was born.
Location: Constitucion 1106, Centro, 82000 Mazatlan
Hours: Monday through Saturday 10 AM to 7 PM and Sunday 10 Am to 3 PM
Pacifico Brewery
At this time, tours are not available, but the Pacifico Brewery is still worth a stop to admire the large building.
When a guided tour is available, you are able to see the malting rooms and fermentation tanks, plus explore a small museum.
Of course, a tour isn't complete without a fresh sample of their signature beer. 
Unfortunately, tours have been on hold for a while and they are not sure when they will be offered again. Order a Pacifico just about anywhere alcohol is served. It's delicious!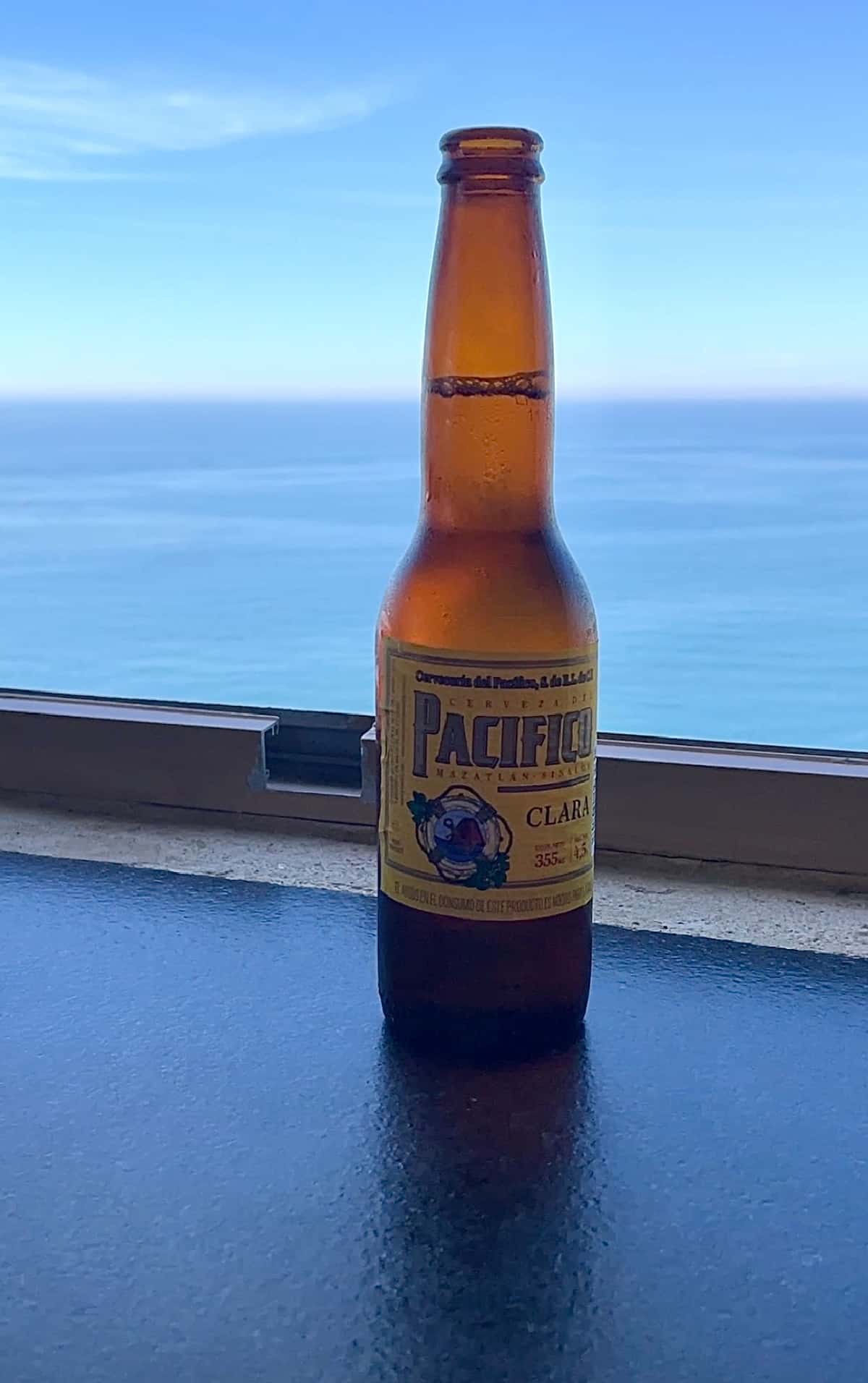 Location: Av Gabriel Leyva & Melchor Ocampo SN, German Evers, Centro, 82000, Mazatlan
Hours: The brewery itself is operational 24 hours, but tours must be scheduled in advance when available.
Mazatlan Sunset
Many destinations love to brag about how amazing their sunsets are, but the ones in Mazatlan will take your breath away.
These sunsets are simply unreal – photos don't do them justice, so make sure to find a great place to sit back and enjoy the beauty.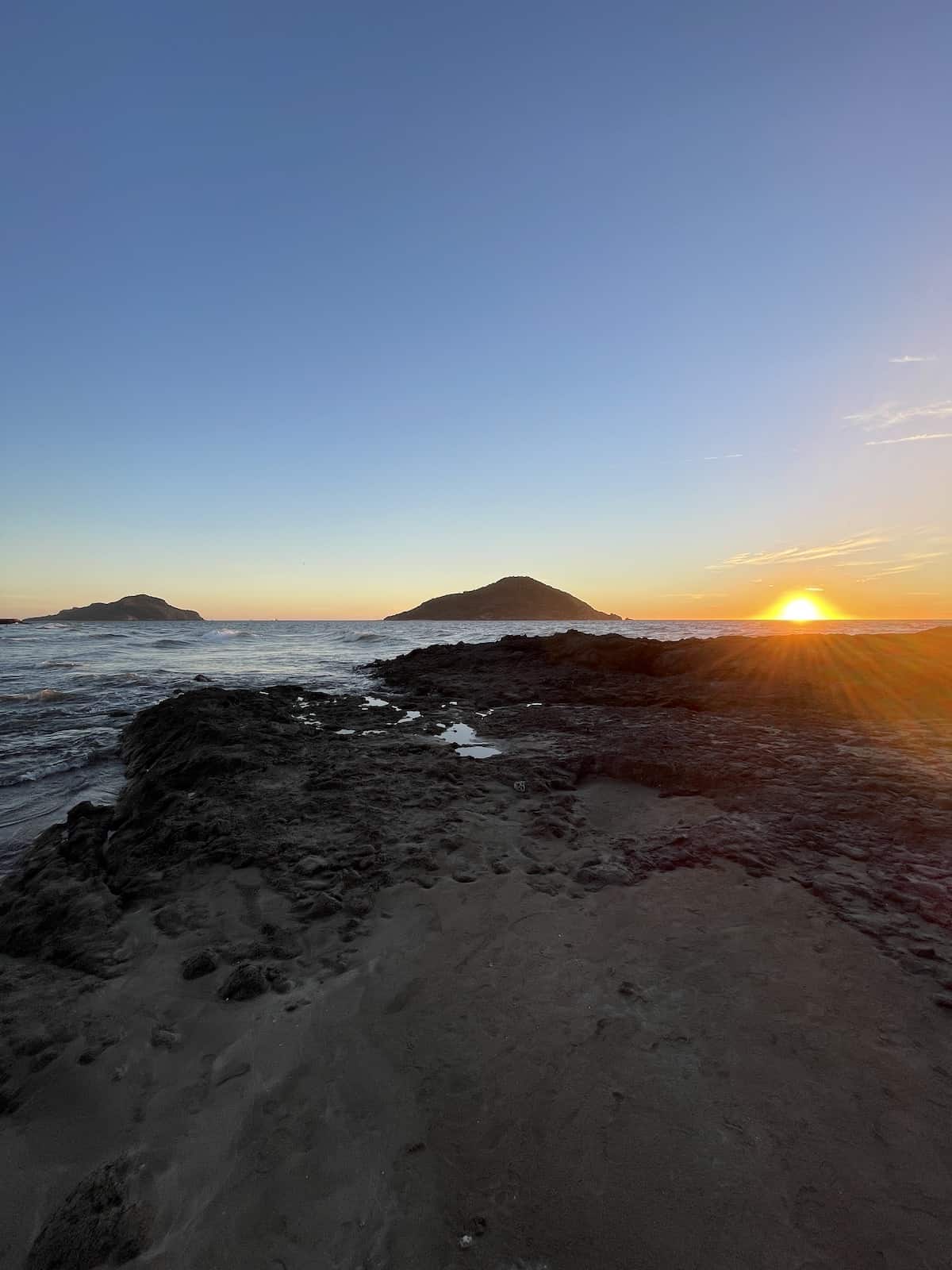 And once you've seen the sunset, don't check it off your list and forget to set your alarm for the next night, because it's totally different every night! Even from the same beach the view is different from night to night.
Location: Anywhere with a view!
Hours: Sunset varies year-round
Liverpool Alley
Why is the Yellow Submarine here in Mazatlán?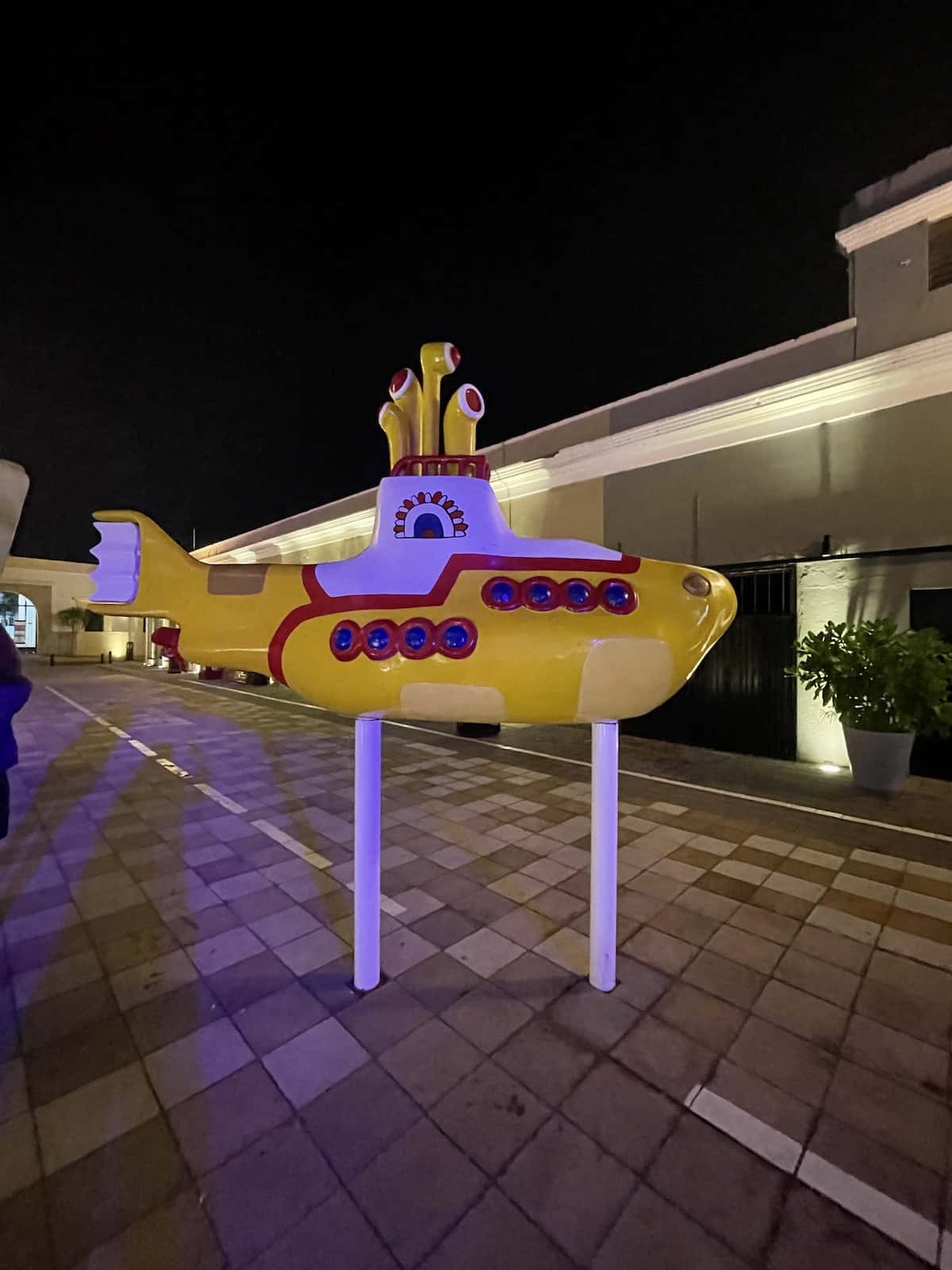 Why Liverpool Alley and a statue of The Beatles in their iconic Abbey Road pose?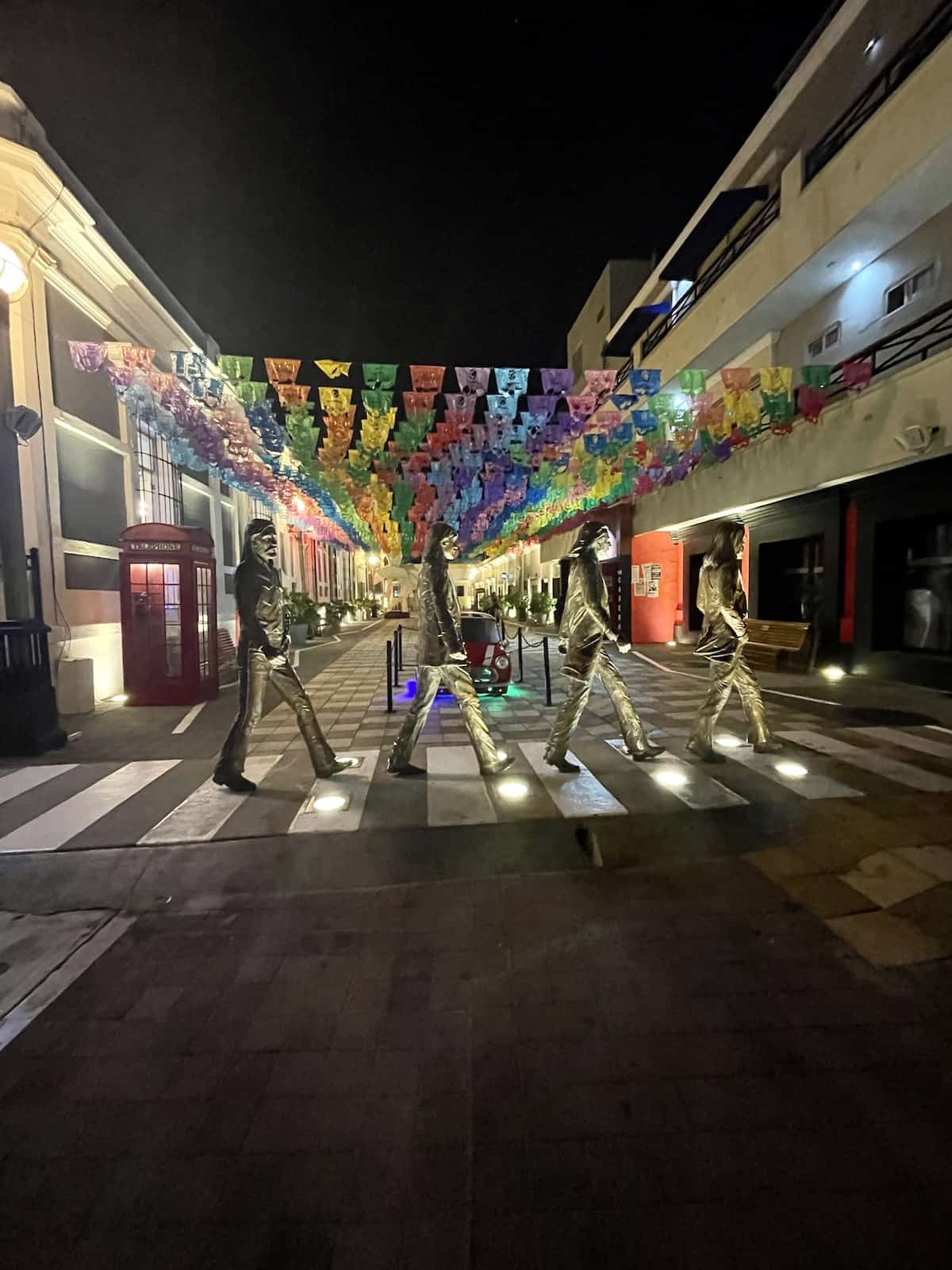 Simply put, Mazatlán is really on the path to becoming a world class destination, and they are adding attractions all the time to add to that status.
Get your camera and phone ready to grab some shots of this fun area. It's the perfect Instagram post!
Location: Liverpool Alley, Mazatlan
Hours: Open 24 hours
Taste Viuda de Sanchez Sangrita
Around Mazatlan, there are many places to grab some incredible tequila. For the best experience, cleanse your palate between tequila sips with Viuda de Sanchez sangrita.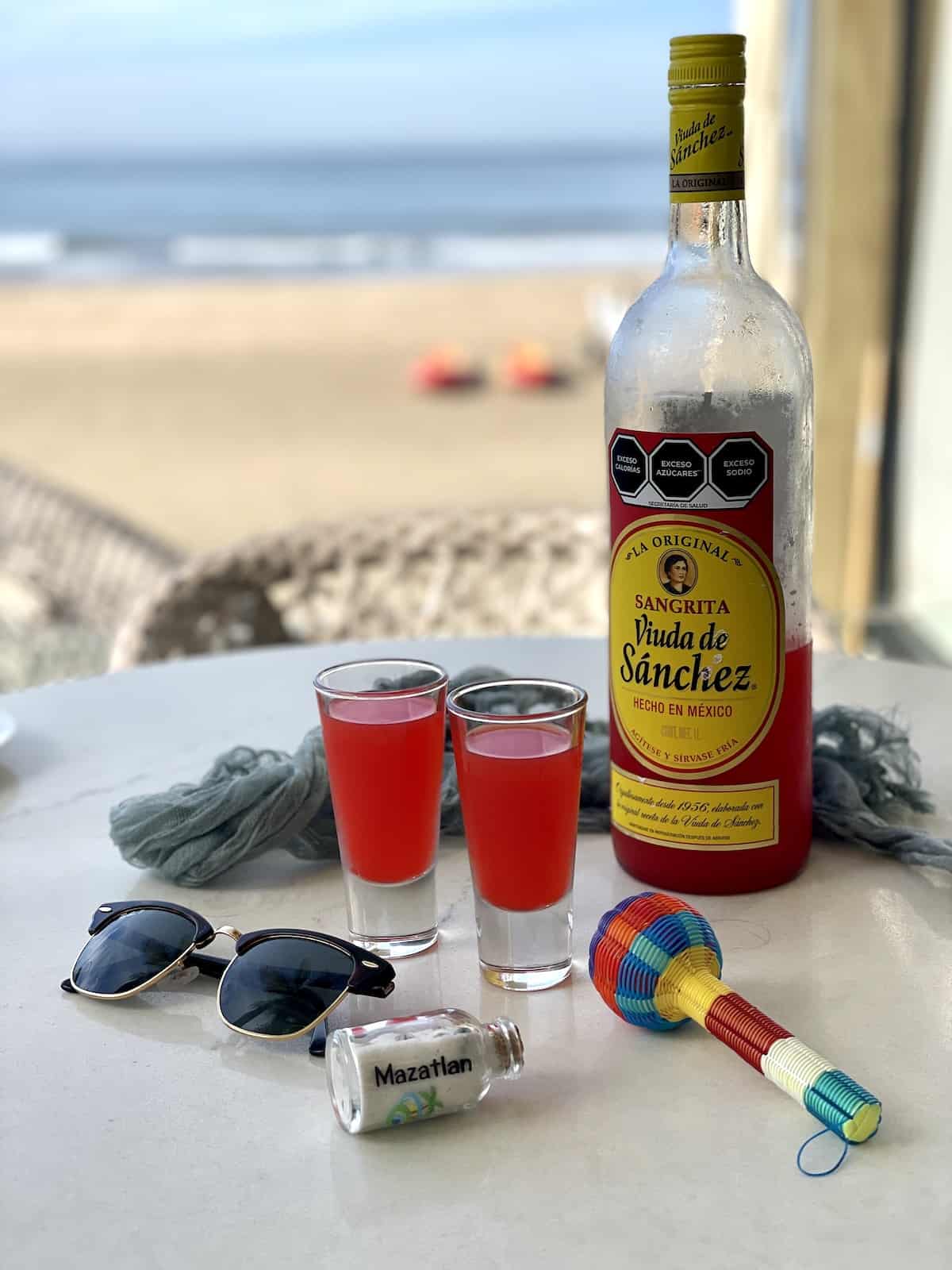 Sangrita is a palate cleanser that may look like Hawaiian punch, but its color comes from chili de arbol instead of fruit. Its flavor is spicy and citrusy and works great to enhance the flavor of tequila. 
Spend the Afternoon in El Quelite
Located 40 minutes north of downtown Mazatlan, the trading post of El Quelite is a step back in time.
The colonial architecture reflects its history as a trading post for the mining villages of Copala and Concordia. In the colonial buildings, you can find craft and art galleries.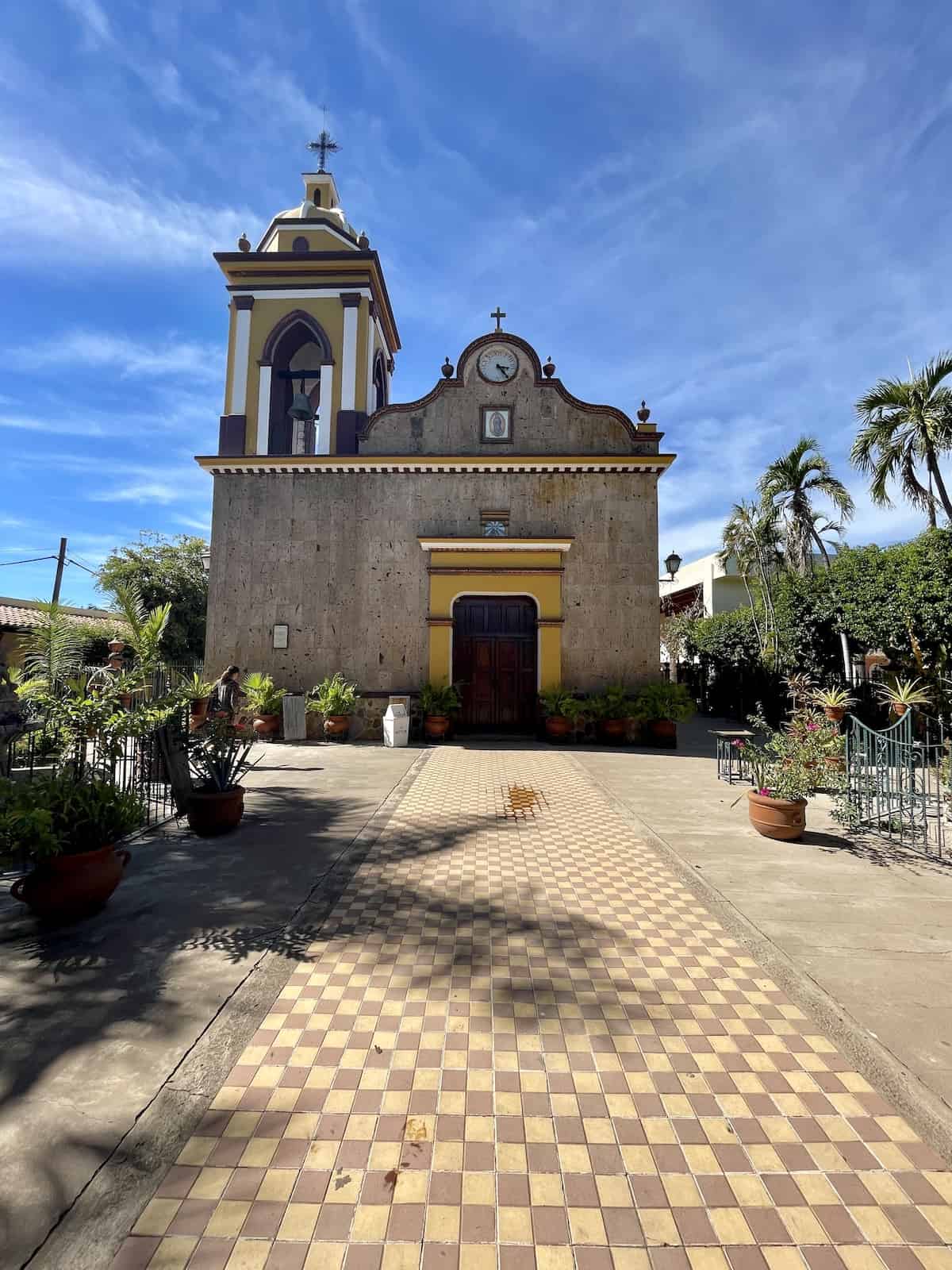 One of the highlights of El Quelite is El Meson de Los Laureanos. This restored home hosts an incredible multi-level restaurant with mouthwatering food.
Fresh tortillas, homemade cheese, and so many meats (like lamb barbecue and pork carnitas) are specialties of the house.
While in El Quelite, you can also take a tour by horseback riding around town for a true old-time experience and a unique way to see the town.
Just walking around see the colorful houses and shops is worth the trip!
Location: El Quelite, 82350, Sinaloa
Hours: Individual location hours vary
Visit Stone Island
Although it is called Stone Island, this area is actually a peninsula at the south end of Old Mazatlan. It can be reached by land, but most people take a short boat ride across the channel.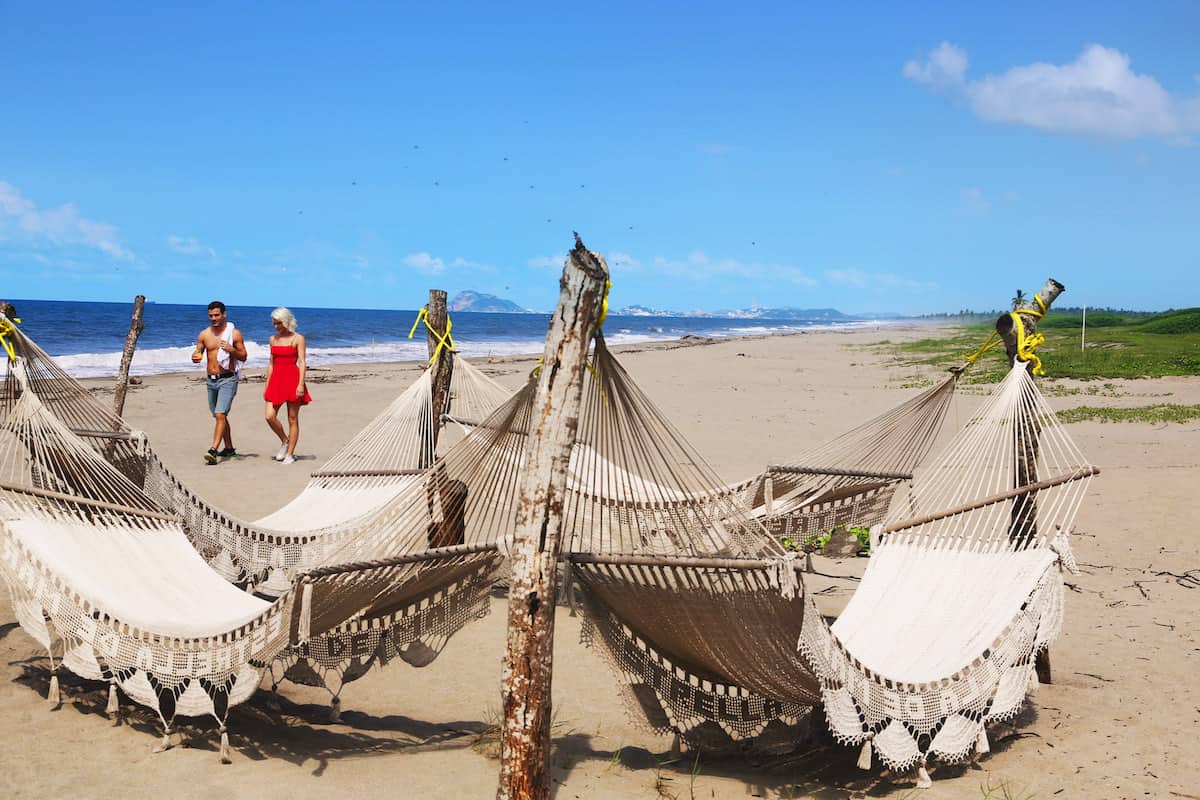 Known locally as Isla de la Piedra, this area offers a top-notch beach experience.
Its sheltered location means the sandy beaches are calm and the water is warm. It's the perfect location for a relaxing day trip to the beach. You'll find plenty of restaurants for delicious food, and places to grab a cold drink, too.
Location: 82043, Mazatlan
Hours: Individual location hours vary
Chill out at Playa Olas Altas
Visit the one of the best beaches, Playa Olas Altas, meaning high waves beach.
Unless you are an experienced strong swimmer, you might want to leave the waves to the surfers and just enjoy it from the shore. Still, it's a must see in this gorgeous region of Mazatlan.
Location: Southern end of the Malecón
Play Estrella del Mar Golf Course
Want to squeeze in 18 holes on your vacation? Look no further than the Estrella del Mar golf course. The resort itself is outstanding, but you can make a tee time at the golf course even if you aren't staying there.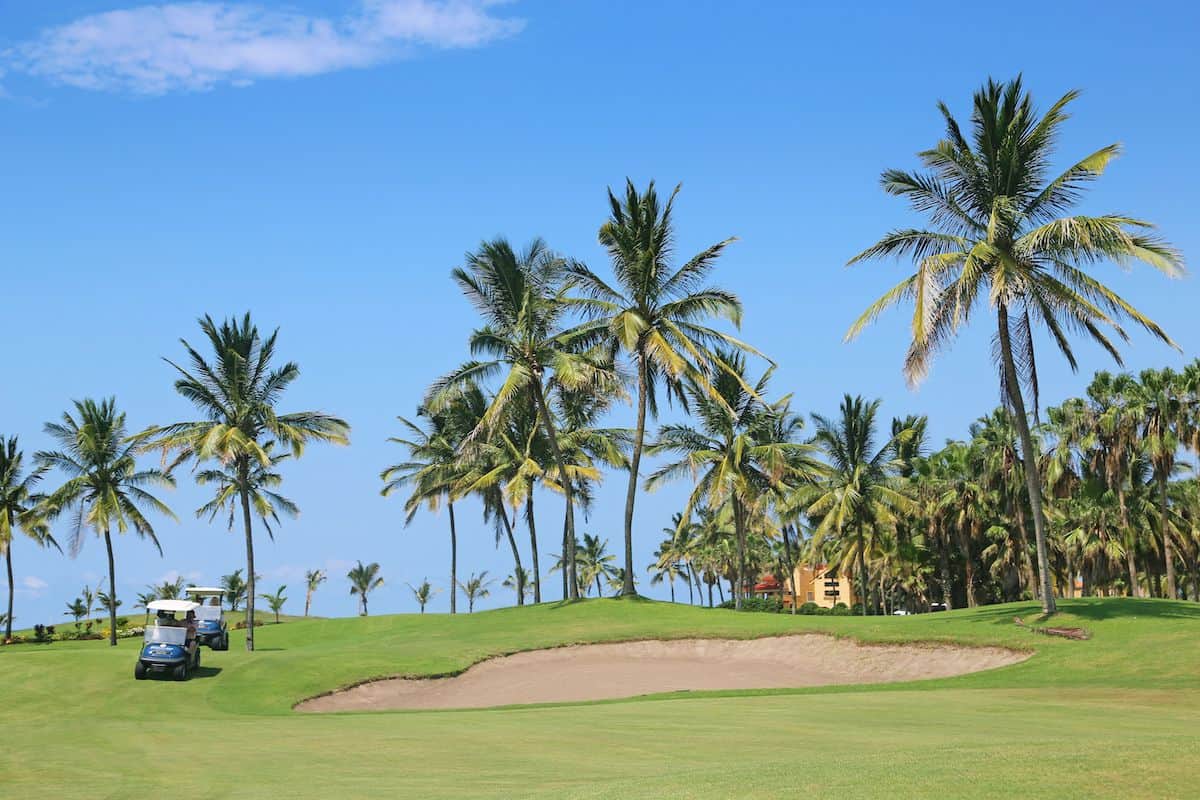 This par 72 course was designed by Robert Trent Jones Jr. and features six holes along the Pacific Ocean for stunning views.
By the way, if you get to Cabo, you should play Quivira Golf Course at Pueblo Bonito Cabo San Lucas. It's truly the most beautiful course I've seen yet.
Location: Carr Baron – Isla de la Piedra 
Hours: Call for tee time reservations
Go Deep Sea Fishing
For the thrill of deep sea fishing, there are so many excursions available.
Mazatlan is the billfish capital of the world, and you can find large numbers of blue and white marlin and sailfish in those warm waters.
The best months for fishing are June through September, but excursions are available through most of the year.
Location: Varies. Check with your hotel or the excursions desk for recommendations.
Visit Aquariums in Mazatlan
If you'd rather see fish without having to catch them yourself, Mazatlan has some fantastic options.
Acuario Mazatlan
At the Acuario Mazatlan, you can see a tremendous variety of sea life in the aquarium's tanks, along with museum exhibits of animals past and present. Shows throughout the day highlight everything from divers covering different information about marine life to a fun bird show and the entertaining sea lion show. 
Location: Av de los Deportes 111, Telleria, 82017, Mazatlan 
Hours: Acuario Mazatlan, 9 AM to 4 PM daily
Gran Acuario Mazatlán
Opening in the spring of 2023, the New Mazatlan Aquarium is going to be simply breathtaking. With a huge investment from the government of Sinaloa as well as Grupo Pueblo Bonito, this aquarium will feature three floors with 19 exhibition spaces.
Words cannot express how spectacular this aquarium will be when completed. I'm sure so much has changed since I was there last month.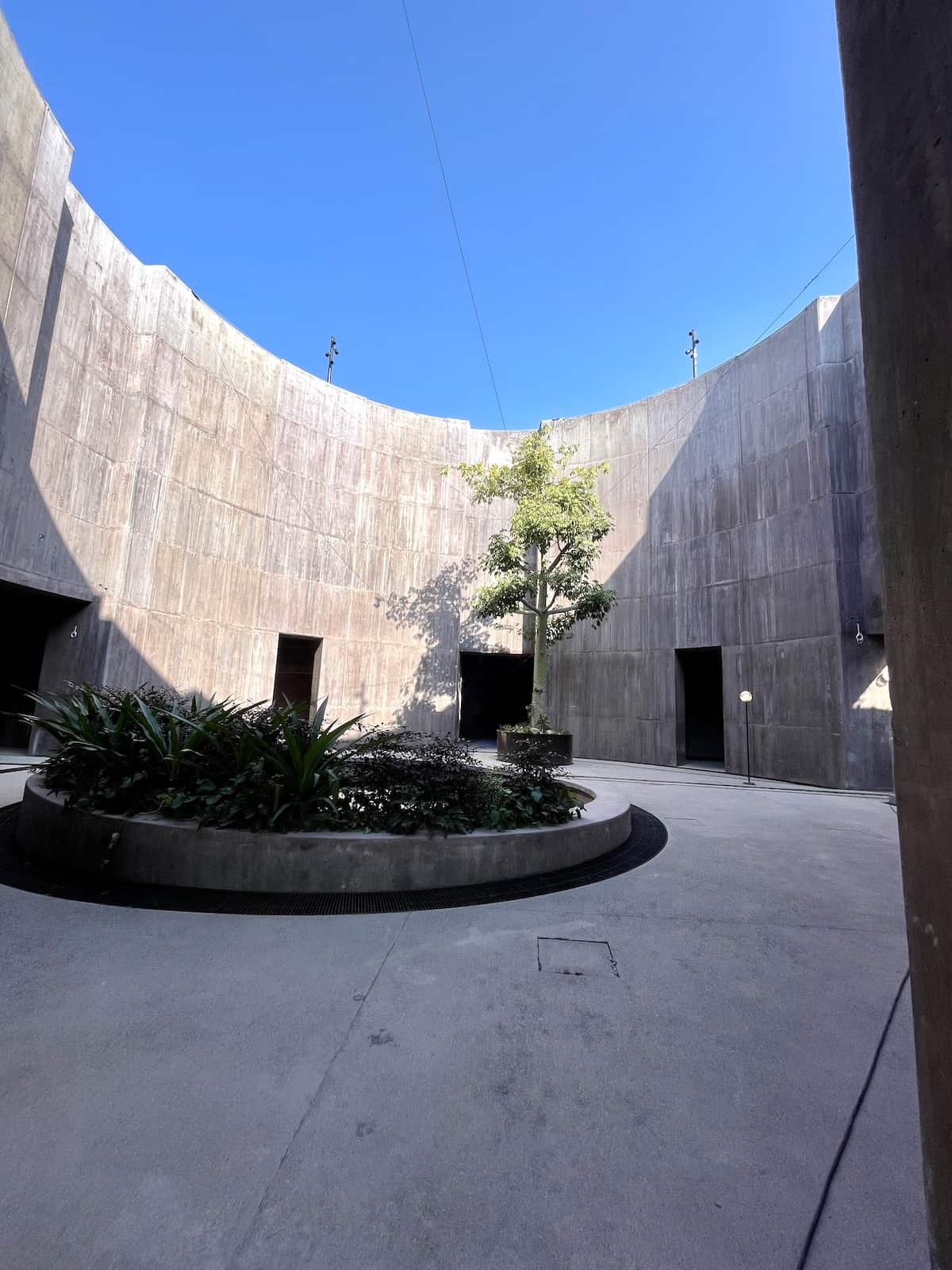 Some of the features include a 2.5-million-liter oceanic tank with a total of over five thousand plants and animals. A specific focus on the aquatic life from the Sea of Cortez makes this facility even more unique. For a true thrill, this aquarium will offer the opportunity to swim with the sharks.
Modeled on the aquarium at Monterey Bay, this will be the largest aquarium in Latin America when it opens.
It is without a doubt something that you should take the time to visit to learn about the aquatic life and plants that makes this area unique, along with its focus on conservation education. 
Location: Central Park
Hours: TBD
Where to Eat
If you are a fan of seafood or Mexican food, Mazatlan will be a slice of paradise. The access to fresh-caught seafood means that many menus will feature incredible shrimp dishes for every meal that are simply mouthwatering. Yes, you can even get shrimp for breakfast in a dish like omelet de camaron!
Other seafood options like snapper, mahi-mahi, dorado, and tuna are fresh and flavorful – and surprisingly inexpensive.
There are options for casual dining with an ocean view, street food vendors, or fancy dining for a romantic evening. Here are some options to consider.
Casa 46
We had an amazing meal at Casa 46, located downtown. The food here is exceptional, and the setting is relaxing.
Featuring a lot of unique ingredients, like cactus pad, octopus, and sailfish, plus all kinds of flavorful sauces and salsas, each meal is a culinary work of art that expertly blends delightful flavors.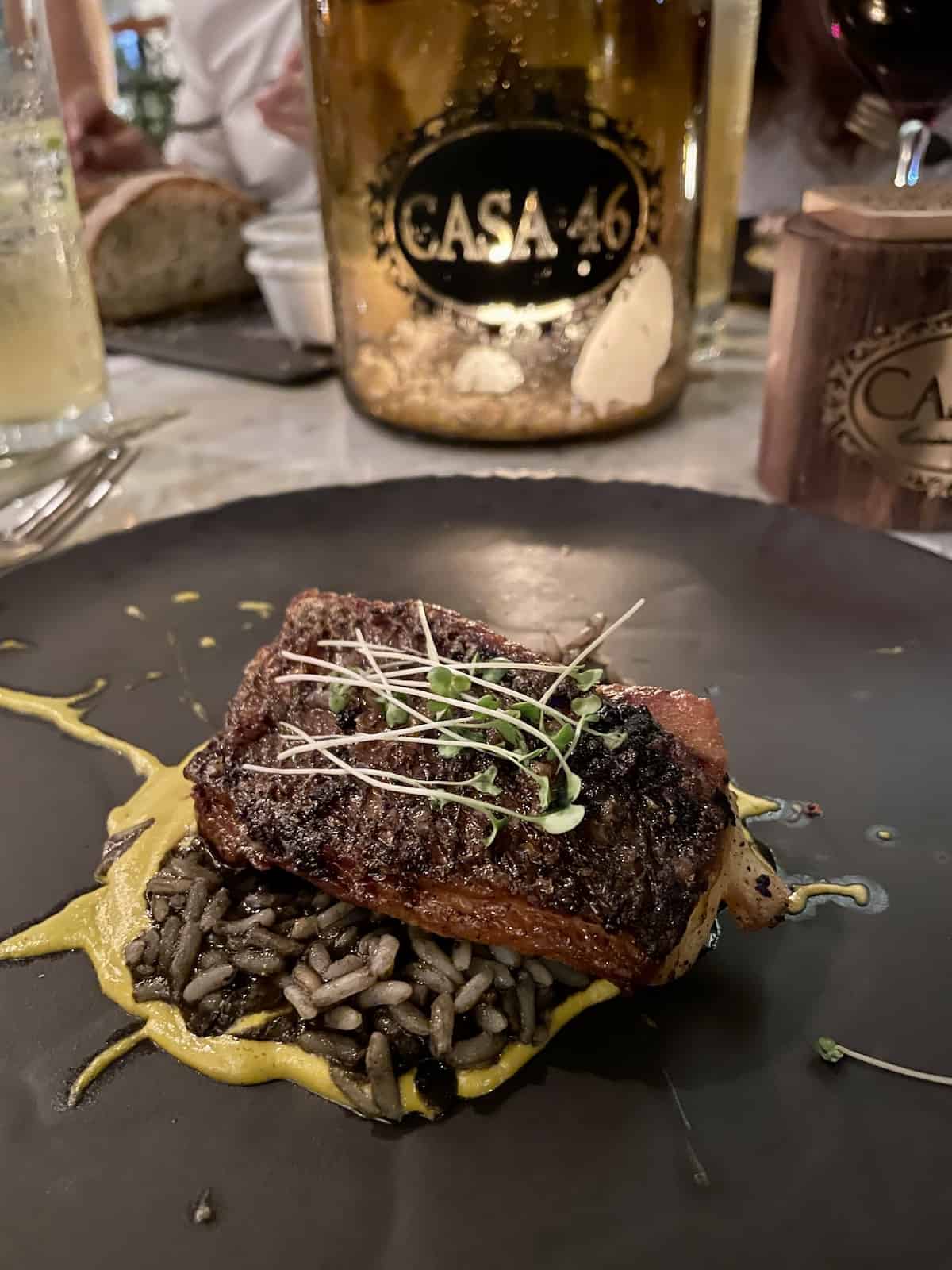 Location: Calle Constitucion 79, 82000 Mazatlan
Hours: Sunday to Thursday, 6 PM to 11 PM; Friday and Saturday, 6 PM to midnight
El Meson de Los Laureanos in El Quelite
The food at El Meson de Los Laureanos is as authentically Mexican as you can get.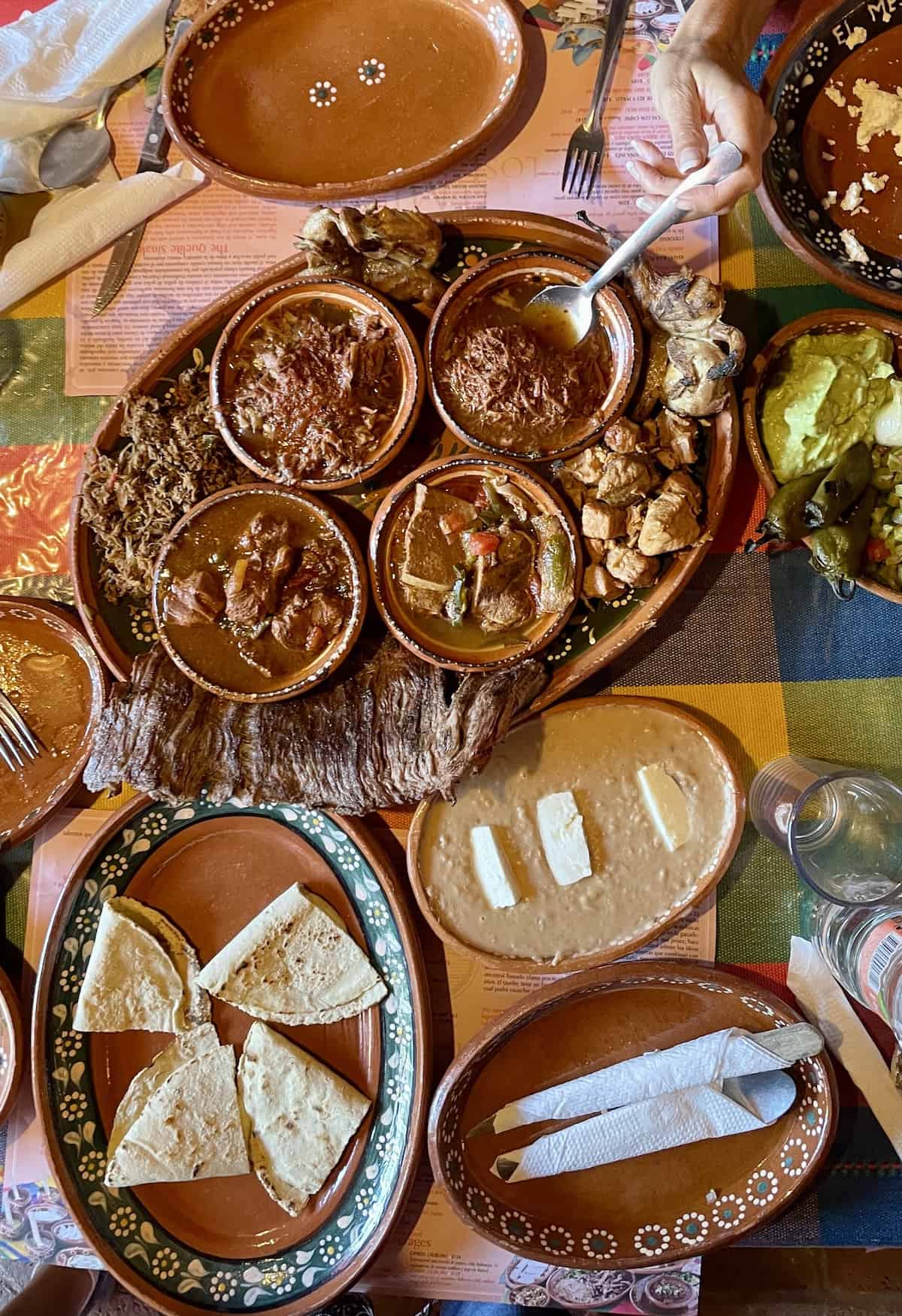 In addition to spectacular food, they also offer classes in the art of cheese making. Inquire for times and make sure you add this to a must-do list if you are a foodie.
Location: Callejon Dr. Fco. Bernal 1, 82359 El Quelite
Hours: Daily from 8 AM to 5:30 PM
Angelo's
Located within the Pueblo Bonito Mazatlán resort, Angelo's was a lovely surprise. An upscale Northern Italian restaurant with fresh seafood in a hotel is not typical, but then again, Mazatlán in itself was such a surprise, too.
With a fantastic wine selection and delicious food, don't miss this when visiting Mazatlán. After eating almost everything on my plate along with dessert and a few glasses of wine, I was glad I only had a short walk to my room.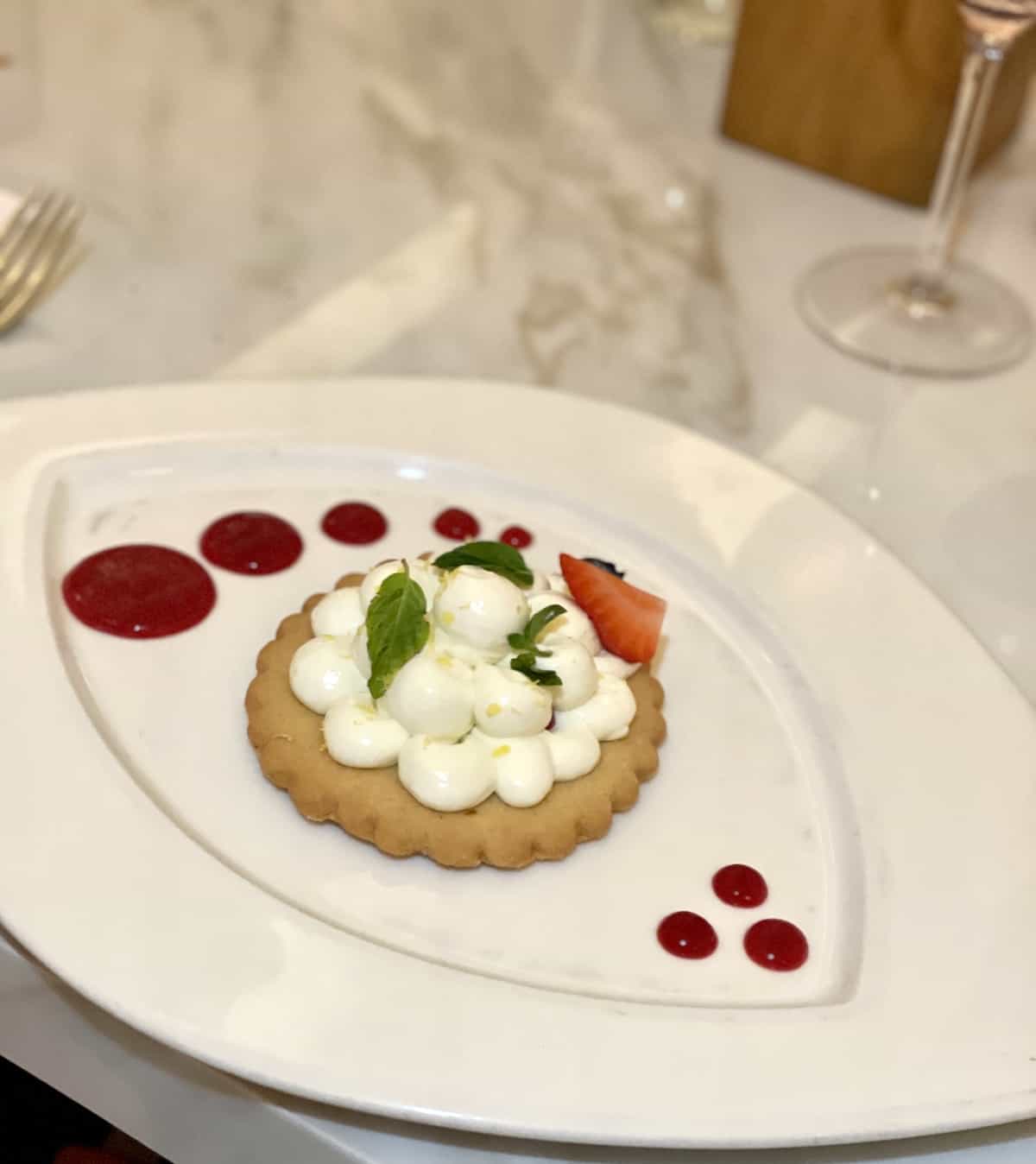 Location: Pueblo Bonito Mazatlán
Hours: 6-9 pm, dinner service only.
Stay tuned for more about where to eat in Mazatlan coming soon! I've got so much more to share about the best restaurants for every appetite! 
Where to Stay in Mazatlan
During my exploration of the area, I stayed at Pueblo Bonito Mazatlan, a gorgeous oceanfront beach resort. 
Located in the Golden Zone, Pueblo Bonito Mazatlan provides luxury accommodations, many of which offer spectacular ocean views.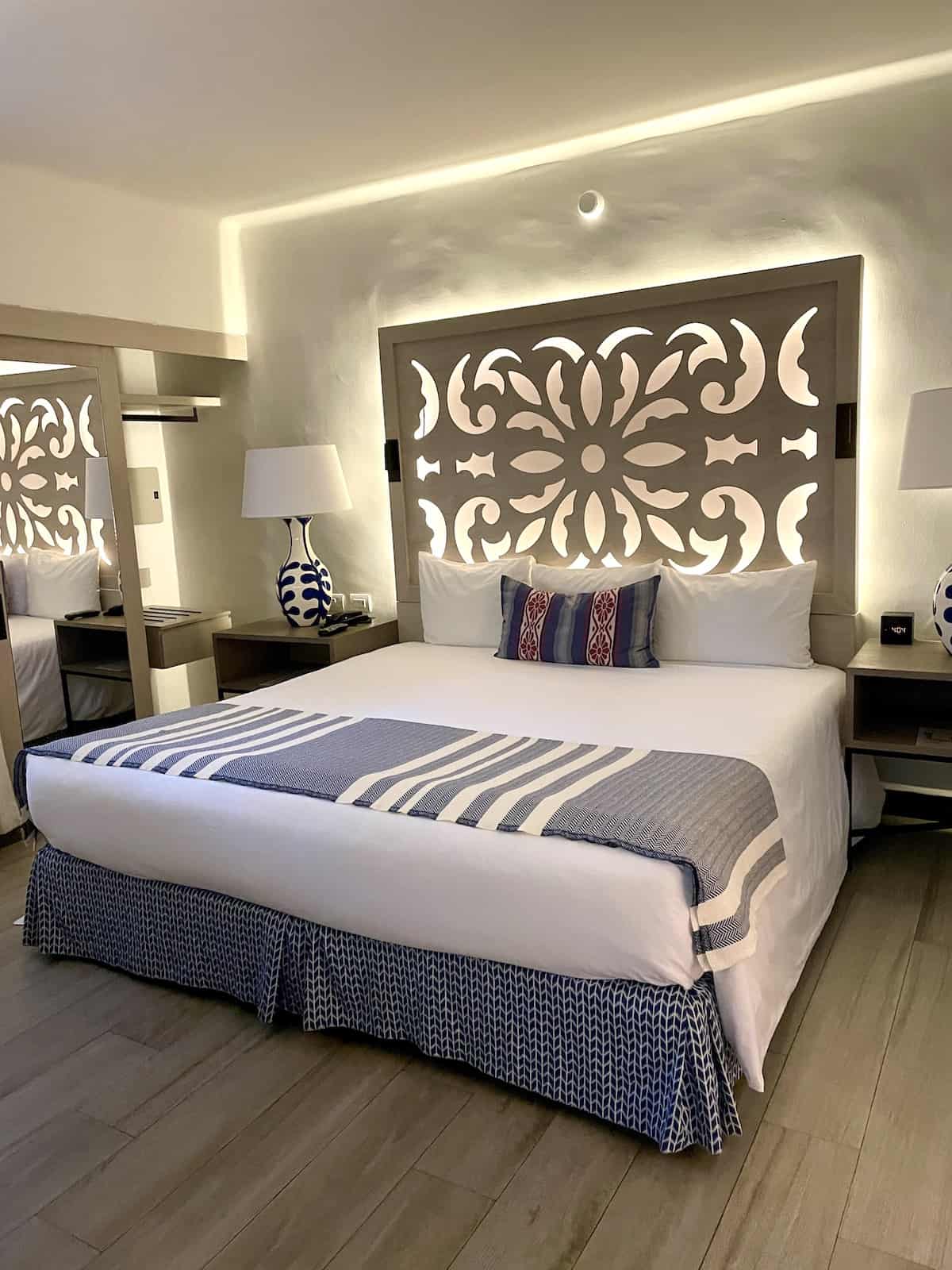 In fact, the sunset you'll see as you scroll down was from my room.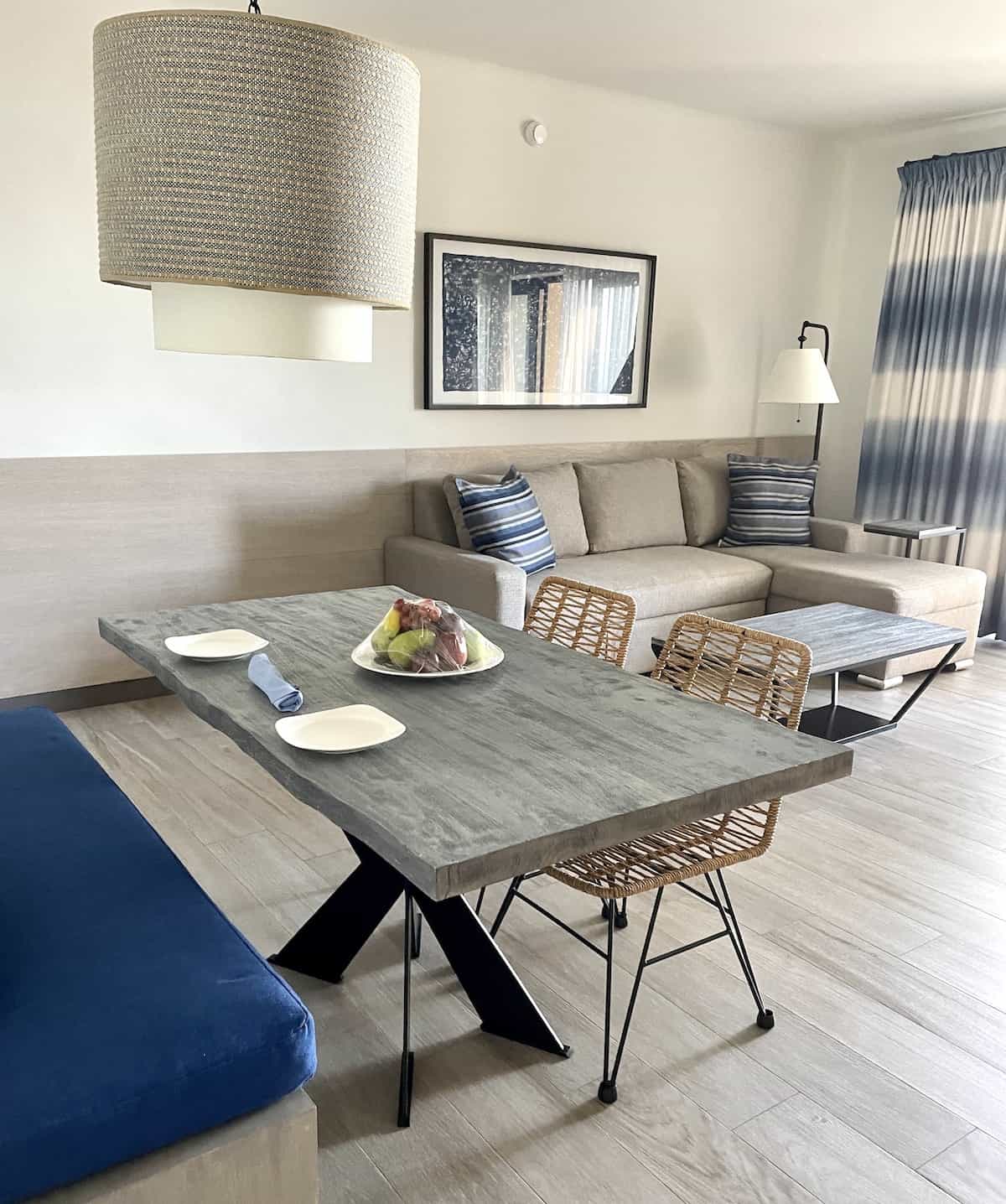 You'll enjoy multiple on-site pools with swim-up bars, plenty of places to lounge, and the beach is just steps away.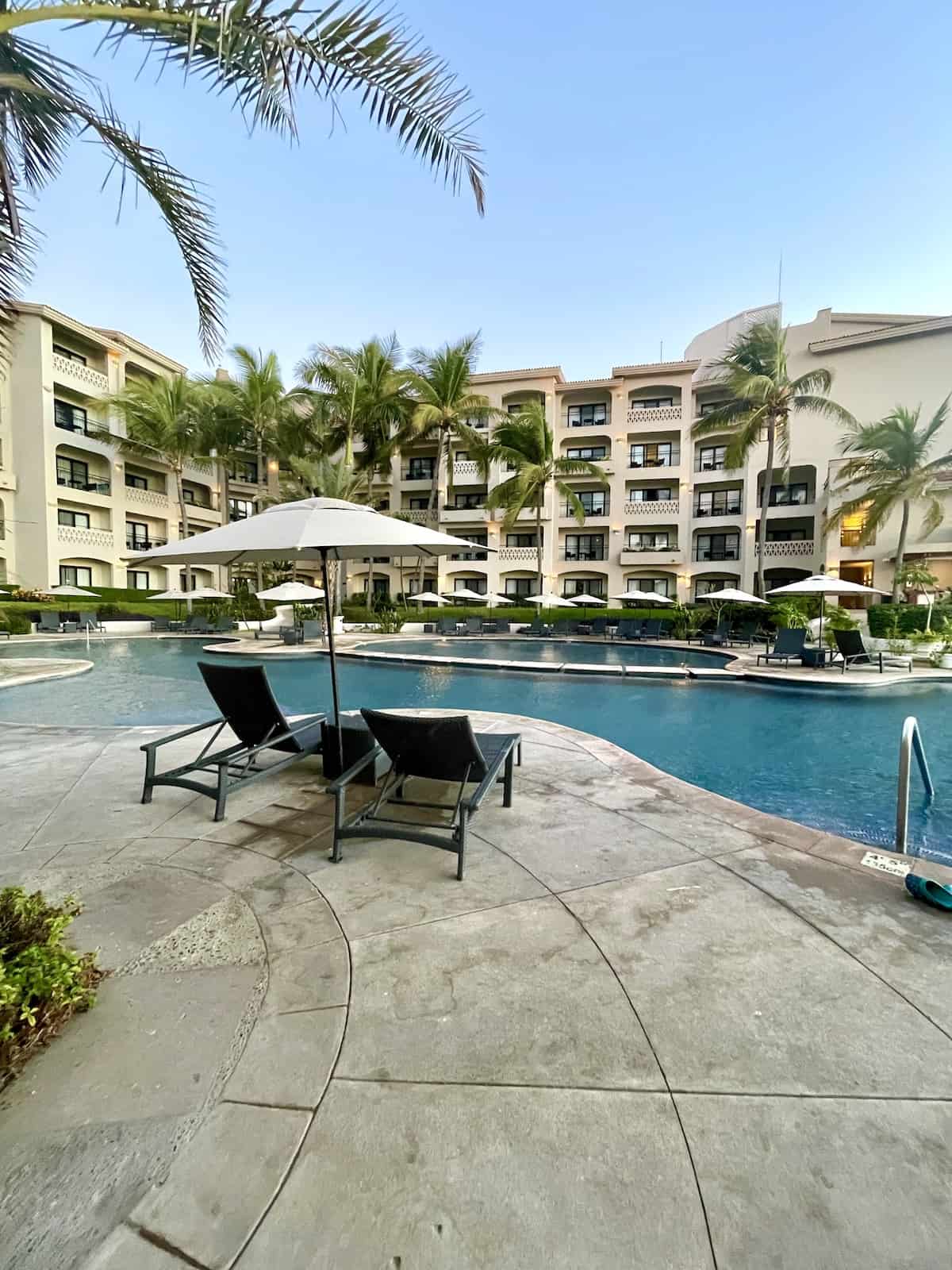 Other amenities on site include a fitness center, fully equipped kitchenettes, a business center, and daily on-site activities.
Some on-site activities include bingo at the pool, mixology and cooking classes, nature preserve tours, Spanish classes, and aqua aerobics.
For an additional charge, in-room childcare and in-room massage services are available. Suite service is available for in-room dining, and the resort also has other amazing dining options.
Pescados provides Asian-inspired dishes in a lovely outdoor setting. Cilantro's offers an eclectic mix of cuisine with a focus on seafood. They also offer a fantastic Sunday brunch. 
Las Palomas provides traditional Mexican food with seating indoors or outside on the terrace. The Palapa Bar provides refreshing drinks with ocean views, plus sandwiches and snacks.
One truly amazing feature of Pueblo Bonito Mazatlan is their sunsets. They are simply spectacular and perfect to photograph.
Whether you're enjoying the colors during a walk on the beach or from an oceanview dinner, they are incredible.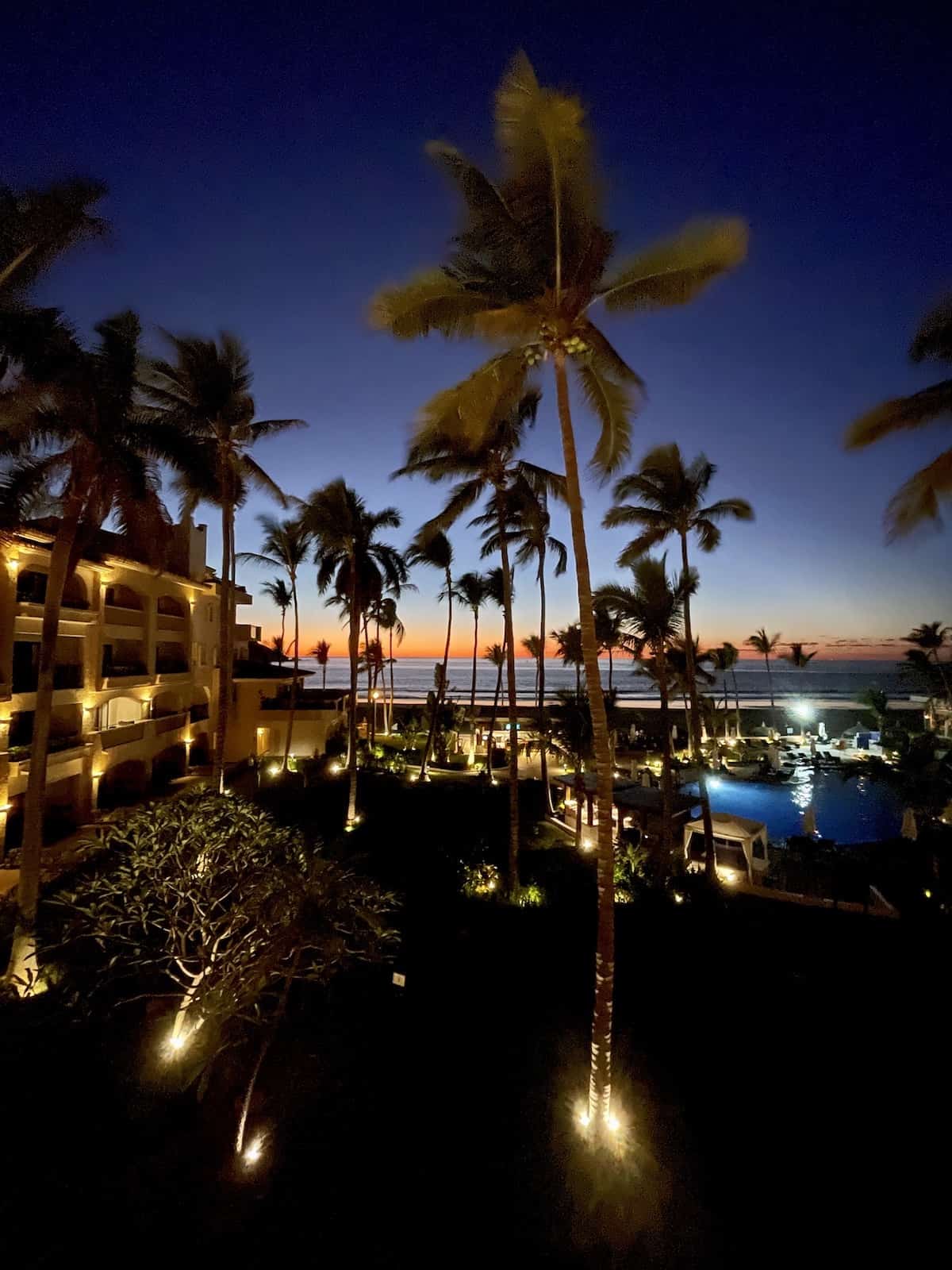 With so much to see, do, and experience in Mazatlan, it is easy to see why this resort town is an incredible place for a vacation.
Offering something for everyone, you'll easily fall in love with this historic vacation destination that has the best things to do for a delightful getaway.  
Frequently Asked Questions
Do people go to Mazatlan to party?
Some people do go to Mazatlan to party, and the nightlife is fun. But there are places that are more laidback and family friendly, too, for those who aren't interested in nightlife.
Can you get around Mazatlan without a car?
A lot of areas in Mazatlan are walkable, like the Malecon and Central Mercado. But you will need transportation to get to those spots. Whether you rent a car or use public transportation is a personal choice. Uber does operate in Mazatlan.
Is Mazatlan expensive?
I found Mazatlan to be very affordable.
Top Tips
Don't forget to tip your servers, housekeeping, and drivers as Mazatlan depends a lot on tourism. I was told they prefer US dollars, but you can tip with pesos or dollars.
Mazatlan is very safe, but whenever you are traveling, know where you're going and stay with friends.
You will not have trouble finding people who speak English, but it's always nice to learn a few phrases of Spanish when traveling to Spanish speaking countries. Check out a few lessons of Duolingo before you go.
Let us know your favorite things to do if you go to Mazatlan! We hope to go back once the Gran Aquarium opens.

More Mexico Resorts