Whether you're looking for a fun holiday gift or just a way to treat your family, this white chocolate peppermint fudge recipe is a classic.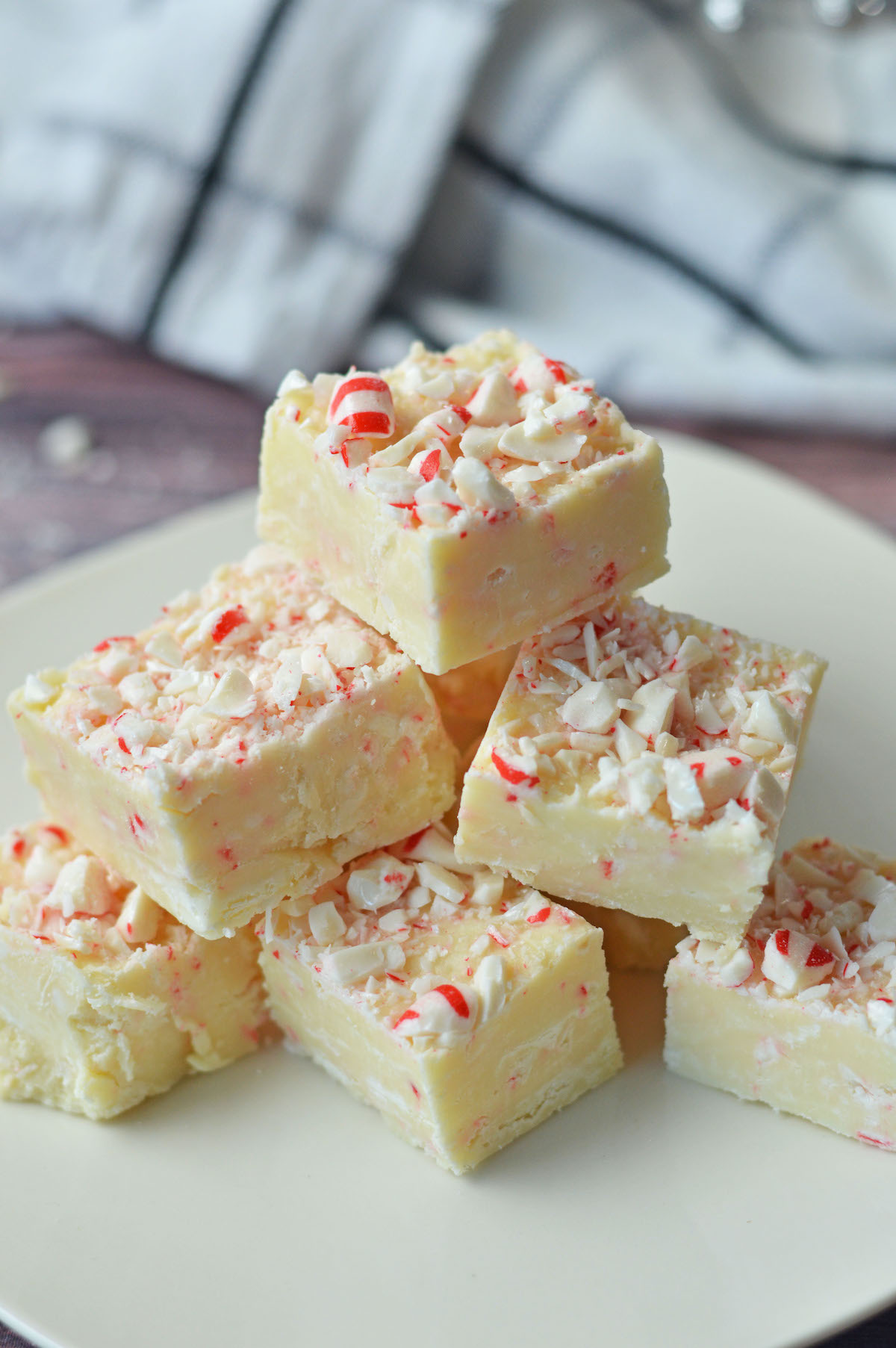 I was so surprised to read that it's believed fudge originated from Baltimore, Maryland!
I may be a Florida girl now, but I'm originally from the Old Line State. I still make Maryland crab dip and Old Bay crab cakes, both recipes from my home state, and both delicious!
This fudge is rich and creamy, but with the refreshing taste of mint. It is one of those dishes that feels like it should be complicated, but it really is an easy recipe for the holiday season.
The red and white colors are ideal for the winter months, making this a great homemade Christmas gift for family or friends.
The only problem is that this festive fudge tastes so good it may be hard to give
…